People resist change. Whether it's a small habitual change or a large societal change, our society is known for hindering this extraordinary process. While most people never try and some try and fail miserably, some are the torchbearers of change. These leaders envision a different world and then make their dreams come true.
That being said, this process is not easy. Leaders, even the most resilient ones, have to go through many challenges and face many hurdles before they can transform an organization or society. It may appear like a daunting task, but it is certainly not impossible.
If you want to make history and become one of the great leaders, you need to acquire certain success-worthy traits. We have highlighted all the information you need in this article. So without further ado, let's get started.
9 Steps Leaders Can Champion Change
Most people want to bring about a substantial change. However, they lack the basic guidelines. Here are the 9 steps you need to follow if you want to be the torchbearers of change.
Identify the Problem: What Is Wrong With the Status Quo?
Be Courageous Enough to Challenge the Status Quo
Build a Team That Stands by You Through Thick and Thin
Lay Out a Clear Plan: Don't Leave Anything to the Imagination
Be true to yourself
Celebrate small wins and always look forward
Cultivate inclusivity and diversity
Choose the right time to divulge information
Evolve and change with time
1. Identify the Problem: What Is Wrong With the Status Quo?
You can not change things without understanding them first. The biggest issue with leaders is that they want to stand out and do something out of the box. However, they lack vision and a clear idea of where they are going and why they are taking a certain path.
Take political leaders, for instance. Every other leader, for example, Lizz Truss of the UK, will call for a change without first explaining why the said change is necessary. If you are looking to change the economic structure of your country, you need to have a clear idea of why the old system is not working.
Similarly, leaders who want to adopt a new strategy often spend very little time assessing the old strategies and understanding why they did not work. For example, if you have an unhealthy environment, assess how you can fix the toxic workplace environment.
Wanting change just for the sake of it is just a waste of time.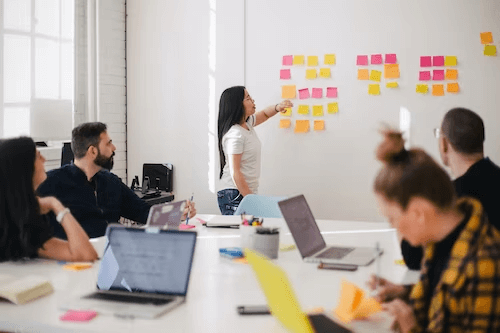 2. Be Courageous Enough to Challenge the Status Quo
After you have spent a considerable amount of time understanding and assessing the status quo, it is time to pick up your mantle and change things. This requires courage- and a lot of that.
The world is quite set in its ways. There are norms, beliefs, and ideas that govern the status quo. Anyone who stands up to challenge the old system will need to burn many bridges. This is why many leaders who have called for change have ended up conforming to the norms.
If you want to change the system, you need to stop looking for validation. Revolution requires you to be indifferent to people's ideas and opinions about you. Someone who wants to transform society while also pleasing everyone should not bother doing either. It will not work. The five exemplary leadership practices can help you rise up to this challenge.
3. Build a Team That Stands by You Through Thick and Thin
Open any history book you like, turn to any page of your liking, and you will not find a single leader who was able to revolutionize society alone. People like Rosa Parks and Martin Luther King may have led the way, but they had a plethora of followers who shared their vision and their ideals.
Leaders of today often underestimate the importance of a well-built team. You need to gather a group of men and women who share your worldview and are looking to embark on a difficult journey with you. Your team should constitute of strong men and women who will not falter at the first sign of difficulty.
Leaders also prioritize quantity over quality: a mistake that often costs them their mission. Although it is good to have numbers on your side, numbers alone can not win you wars. Always look for people who are consistent and do not get scared easily. One good follower is better than 10 mediocre ones.
4. Lay Out a Clear Plan: Don't Leave Anything to the Imagination
After you have built a strong team, it is time to work on your plan. For starters, bring your team together and allow them to intermingle. Your team members need to get to know each other, so there is no room for animosity or hatred. Here is how you can bring diverse people together on the same platform.
Next, hold a meeting in which you introduce your plan. Make sure to explain why you disagree with the status quo and why you and your team need to challenge the old ways. Take the example of any social movement, for example. You will never see the organizers start something without planning everything meticulously.
You don't only need to bring your team on board, you also have to encourage them to contribute their ideas. This makes them feel like they belong. Additionally, it makes your plan sound and coherent. As a result, there is less chance of failure or mistakes.
5. Be True to Yourself
Leaders can often come off as deceptive if they continuously try to hide their emotions and their feelings. Most people are made to believe that showing one's emotions is a sign of weakness; in reality, it can do wonders for leaders.
When faced with a challenge, leaders have two options. They can either hide all their emotions and their struggles and always put on a strong face. Or they can showcase their vulnerability from time to time and make their employees or followers feel connected. The former alienate leaders from their followers, while the latter instills a sense of relatability among the followers.
Talk about your struggles and the difficulty you are facing while executing a task. Discussing the challenges will help your team understand you. Moreover, it will encourage them to discuss their struggles with you. All this helps build trust between leaders and their followers.
6. Celebrate Small Wins and Always Look Forward
If you don't celebrate small wins, you will never have big wins to celebrate. Leaders need to hold their ground even if they are sometimes disappointed in the outcomes. Changing a system, no matter how small or big, is a Herculean task; it requires the highest level of motivation and determination.
However, leaders are often taken aback when they don't get their desired results. In the midst of this, they forget to celebrate small wins. This is counterintuitive, as it demotivates your team.
If you are managing an office, and you have achieved a 3% growth instead of the 7% you were expecting, you need to still celebrate the 3% victory. As a leader, you need to look at the silver lining. Tell your team how a 3% growth is still better than no growth at all. Compelling them to look ahead is the only way to keep channeling change.
7. Cultivate Inclusivity and Diversity
Whether you are looking for political, social, or economic change, diversity and inclusivity will always help you secure a long-lasting change. For starters, make sure your team consists of a diverse lot.
Add different ethnicities, different age groups, different genders, and most importantly, people from different social classes. This will help you gain a new perspective on world issues. Additionally, this will help you minimize risks.
When you listen to a range of different opinions, you can predict how your solution will impact different groups. If the impact costs more than the benefit, you will move on to an alternative. If the impact is positive and is more likely to be acceptable to a diverse group of people, you can move on with your plan without any doubts in your mind.
But to make the most of this opportunity, make sure you eliminate any bias and prejudice you have regarding different people. Give people the chance to speak openly and without any fear or intimidation. Welcome opposing views; this is the only way you can create a foolproof plan for change.
8. Choose the Right Time to Divulge Information
When bringing people into your fold, don't expect them to get a hang of things instantly. One of the worst things leaders do is bombard their team members with a lot of information. This not only intimidates them, but makes them less hopeful of change.
Leaders need to be proactive in their approach. There is a time and place to disclose any information. Here is how you can plan it.
In the beginning, weeks, provide them with contextual information only. This will allow them to understand why they are doing something.
Also, give personal reasons. Ensure that people can relate to your vision and everyone knows how the change will benefit them.
As weeks pass by, provide more information on logistics, procedures, and alternatives.
Conduct meetings and encourage people to bring more people to the team. Also, teach them ways to educate others.
9. Evolve and Change With Time
Evolving with time is not equivalent to going back on your words; flexibility is essential to this process. Leaders who are adamant about following their initial plan, even if all indicators suggest otherwise, end up making fools of themselves- and their team members.
Take the recent Covid Pandemic, for example. There were many managers and business owners who were hesitant to go online; they kept their offices open and put their entire teams in jeopardy. Other leaders found ways to evolve with time and do wonders for their businesses. They tried to find a silver lining amidst all the chaos and increase engagement with their clients.
However, Leaders who speed through the thinking and initial planning process are often found shifting between plans. They take decisions on an ad-hoc basis. This is counterintuitive, as any change in the plan should be externally derived and supported by changes in the market.
3 Ways in Which Leaders Can Transform the World
When we think of leaders, people like Abraham Lincoln, Muhammad Ali Jinnah, or Nelson Mandela come to mind. But leadership is not only revolutionizing the social system of the world. Leadership comes in many ways. Here are 3 ways in which leaders help transform the world.
1) Transformation Through Managing
Most people get promoted to managers after succeeding in their role as employees of an organization. Managers create objectives for the entire team and appoint people and teams to complete certain tasks. It is the job of managers to inspect and regulate the work and ensure everything happens timely.
Managers can transform a company by ensuring all the tasks are completed on time and that teams are working to their optimal capacity. Managers also ensure employees face minimum hurdles and have all the resources to complete their assigned tasks.
2) Transformation Through Coaching
Coaches are connected to the process of change more intimately than managers. They interact with their employees and their team members more closely and teach them the right way of doing things. It is the coach's responsibility to uplift people and makes them rise to the challenges.
Coaches also motivate their teams and ensure their well-being. From the best swimmers to the best cricket and football teams, coaches are behind the success of the most amazing people in the world.
3) Transformation Through Leading
Managers and coaches bring about change, but they don't lead the process. They push other people and contribute to the change. Real transformation can be brought about by leaders.
Leaders realize that a problem exists, and they can dream of a different world, but they don't stop there. They put their heart and soul into bringing about this change. From building a team from scratch to making people believe in their vision, a leader does the impossible. However, that is not all, there is so much more to the story. Read ahead to find out.
5 Ways in Which Leaders Change the World for the Better
1) Leaders Realize People Are Worth Fighting For
There are times when society forgets that every human being is important and worth fighting for. The hypercapitalist world often prioritizes economic gains over the well-being of individuals. A good example of this is the recent hike in the prices of masks and medicine during covid.
When the world dehumanizes human beings and considers them as less valuable, leaders rise to the occasion and fight for the minority's rights. They make people feel valued and worthwhile again. This is because the best leaders understand the intrinsic value of human beings regardless of their class, gender, situation, or circumstances.
2) Leaders Instill Hope When All Seems Lost
Pick up history books and read about the struggle of black America. You will realize how leaders encouraged people to keep fighting for change even when all hope was lost. Small losses or drawbacks can demotivate people; it can make people feel hopeless and doubt the cause.
It is this hopelessness that leaders prevent. Leaders can, either with their speech or their actions, make people carry on noble missions. They can lift people from the deepest pits and affirm to them that change is possible. This helps people feel confident and validated again.
3) Leaders Have the Power to Challenge the Status Quo
The world's powerful don't listen to the world's weak and underprivileged people. It is very difficult to reason or pressurize the world's aggressor. However, leaders can challenge the status quo. They yield enough power and authority that they are heard and obeyed, even by the world's strongest men.
Whether it was American or the French Revolution, leaders rose from amongst the common people and rallied for a long-lasting change. Through good articulation and pressure-building tactics, they were able to compel change.
4) Leaders Encourage People to Break Shackles
Most people live their entire lives, never having the courage to rise above their situation and bring a change in their personal life. However, things can be better if more leaders can encourage people to believe in themselves and aim for change.
Great leaders don't just motivate individuals to do better; they also provide them with resources to do better. In most instances, this is in the form of material resources. However, there are other ways. Leaders act as coaches and mentors and guide people to success.
5) Leaders Bring Tangible Change and Don't Fixate on a Utopian World
Most leaders paint a very utopian picture of the world. Only the true ones can differentiate reality from wishful thinking. You may believe that the concept of private property is unfair or that there should be no difference between the rich and the poor. However, believing that these differences can be eliminated is wishful thinking.
Good leaders focus on making the lives of people relatively better, not perfect; they know that the latter is not possible. They focus less on making grand claims and prioritize meaningful action. They celebrate small wins and appreciate every small victory.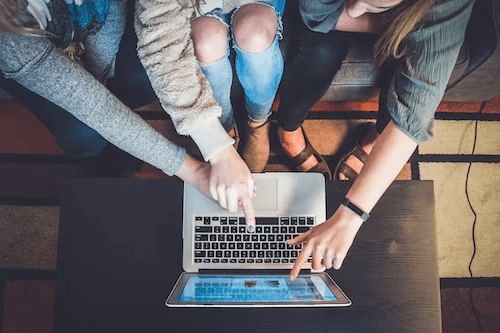 Why Should You Change Yourself Before You Change the World?
Most leaders are all talk and no action. They will make grand claims without producing any tangible results. So before you talk about changing the entire world, we suggest you self-reflect and bring some positive changes to yourself. Here are some tips to help you do this.
1- Reflect on Your Vision
You can not convince others of a change that you don't believe in. Before starting anything, reflect and try to connect with the past version of yourself. Assess why you embarked on this particular journey. If you have created a company, reflect on why you want the company to do things differently.
Regardless of what you believe in, make sure you have unwavering evidence to support your vision.
2- Build Courage Through Little Steps
Building courage is difficult; it is easier said than done. However, you can build courage gradually. Find out what scares you the most. Make a list of everything you are afraid to do. This can include speaking in front of an audience, saying 'No' to people, negotiating with someone, or breaking any norm.
Next, challenge yourself to do one of these things every day until the fear vanishes.
3- Ensure Consistency in Your Speech and Action
People can see through a facade sooner or later. If you try to be someone you are not, you will never succeed. Leaders who try to change themselves, so they can succeed in their ulterior motives, end up falling hard. If you want people to follow you, develop consistency in your behavior.
Say what you think and do what you say. Everything else will fall into place automatically.
4- Hold Yourself Accountable
External accountability can put you in place, but leaders often escape the extrinsic accountability measures. They need to hold themselves responsible. However, this requires a strong belief in the plurality of human beings. If you believe yourself to be a saint and above any human vice, you are beyond saving.
However, if you believe that you are a human susceptible to mistakes, you will reflect upon your mistakes and always judge yourself on the most stringent of metrics.
5- Develop Humility and Patience
When you are leading a team, the temptation to become haughty and arrogant is really strong. You will have two options moving forward. You can either have a 'holier than thou' attitude and treat everyone else as inferior, or you can develop humility and encourage people to question and object to your ideas.
The former may make you feel good about yourself, however, it will be the latter that will make your team and followers respect and obey you.
Are We Facing a Global Leadership Crisis?
The world is going through a global leadership crisis. Notable statesmen like Henry Kissinger argue so, too. Just recently, the UK has been a victim of this leadership crisis, with its leader Liz Truss resigning within the first two months of her tenure. But this is not just happening globally, smaller organizations are also experiencing the same. Here are some reasons why leaders are not rising to the occasion.
1- Leaders Are Obsessed With Outcomes
Leaders will go to any lengths to achieve favorable outcomes, without caring about the pathways they take. They will justify the means as long as it leads them to the right 'end': an approach that is blurring the lines of morality for everyone else.
2- Treating Employees as Disposable
It is okay to fire somebody who is not right for a particular job. However, treating human beings as disposable and easily replaceable all the time reduces their utility and hampers their self-confidence. It also makes employees reciprocate a similar attitude towards organizations; employees will eventually become quiet quitters.
3- Ego and Arrogance Dictating Decisions
Leaders, whether it's populist leaders like Tayeb Erdoğan or Donald Trump or people like Jeff Bezos and Elon Musk, are extremely egoistic, and their arrogance makes them treat people badly. They have this 'holier than thou' attitude that makes them less relatable and thus less trustworthy.
4- The complexity of World Issues
When you look around the world, there is nothing black and white; everything falls in gray areas. The crisis involving climate, poverty, overpopulation, and food deprivation are complex and will require the strongest of leaders. The nature of these tasks is overwhelming, thus reducing the self-confidence of leaders.
5- Not Enough Training and Advice
Even the most skillful of people need training and education. There are sadly no grand platforms that teach individuals to become better leaders. Young individuals that get leadership positions are clueless when it comes to navigating the challenges of their organizations. However, don't lose hope, we have a solution for you.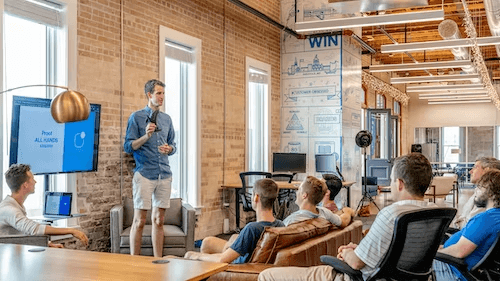 Best Diplomats Can Help You Transform the World-Here Is How
Take the example of the best sportsmen, the best writers, the best actors, or any other successful person, all of them would have had some coaching in their lives. It shouldn't be any different for potential future leaders.
If you want to bring substantial change in the world, whether it is of a political, social, or economic nature, you need the right kind of guidance. Reading books or journals may educate you, but it will never be enough. At Best Diplomats, we combine theoretical knowledge with first-hand training sessions that help revolutionize your life.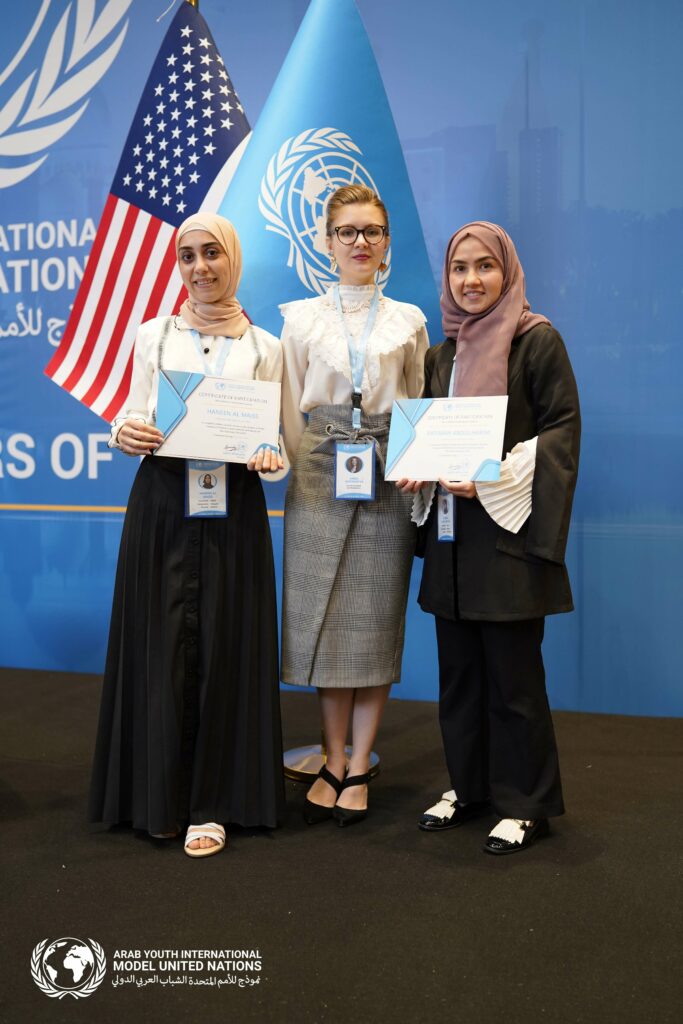 Through a series of conferences happening in the exquisite cities of Istanbul, New York or Dubai, you will learn the art of public speaking and diplomacy. You will also learn how to command a room like a pro. Not just that, but Best Diplomats also provides the perfect opportunity for connecting with people from all over the world. You make new friends and new acquaintances, all embarking on the same wondrous journey as you.
If you want to learn more about the platform and how it will help you become an exemplary leader, register here.
Conclusion
Human beings feel most relaxed when they are working in a familiar environment, an environment that is shielded by norms, beliefs, and traditional ideas. Any person that aims to change the status quo or introduce a new way will face many challenges. This is why people who embark on this difficult journey end up losing focus and giving up all too soon.
However, there are a few who rise to the challenge and succeed in their mission. You can make history by revolutionizing your field. All you need is the right vision and courage; a lot of courage.
FAQs
How a Leader Can Change a Society?
The inclusion of good leaders is essential to the well-being of society. They bring positivity and inclusivity to a disorganized society. Moreover, they inculcate self-confidence in individuals, especially the ones who doubt themselves extensively. Additionally, good leaders can also bring tangible economic and social benefits to society. 
How Can Systems Leadership Improve the World?
If you are faced with a complex challenge or situation, and you are unsure of what to do, there is a clear-cut approach that you can follow and ensure success. These steps come in handy when the issue can not be resolved by direct means. The systems approach provides a clearer framework. Here are 5 elements that you need to incorporate. 
1) Convene and commit to finding out common goals and preferred outcomes. 
2) Look and learn through system mapping and stakeholder analysis to find out a common ground for all. 
3) Engage and energize through frequent communication and collaboration between stakeholders. 
4) Act with accountability and ensure every action is being properly monitored and regulated. 
5) Review and revise your progress; ensure flexibility while moving forward with your plan.