In the past 20 years, science diplomacy has gained popularity. It is a phrase that refers to political support for science in a global setting, encompassing official and informal interactions that result in cross-border research partnerships, science advice for global policymaking, and outreach initiatives.
The idea of science diplomacy, however, has only recently been conceptualized and mainstreamed in foreign and security policy. The creation of science-related roles in their Ministries of Foreign Affairs, such as Science Advisors, Chief Science Officers, Special Envoys for Science Diplomacy, or Tech Ambassadors, has been a recent initiative in several EU Member States. New institutional participants have additionally emerged; one example is the International Science Council, which was established in 2018. Others have entered the diplomatic arena, such as when CERN received observer status at the UN General Assembly in 2012.
What Is Science Diplomacy?
Science diplomacy aims to develop scientific cooperation that strengthens international ties. It can also boost international cooperation and investment and provide scientific recommendations that will help foreign policy objectives. Even though science diplomacy has been significant for many centuries, it is now more vital than ever as a result of supranational difficulties that only existed on a global scale in previous centuries. These difficulties include population growth, fast urbanization, disease, aging populations, and poverty alleviation. Each of these difficulties has a scientific component, but as important, each of these challenges calls for concerted, international action.
Science diplomacy helps foster international scientific collaboration, but it is also one of the best strategies to promote wider international cooperation and build bridges between states. One of the major concerns of the current time is the global efforts being made to combat the growing threat of Anti-Microbial Resistance (AMR). The use of colistin, a last-resort antibiotic, as an animal growth stimulant was outlawed in China as a result of the UK's campaigning and research with China in this field. The UK is at the forefront of efforts to coordinate worldwide action on AMR.
Also, Read About The Concept of Public Diplomacy In the 21st Century
Who Are Science Diplomats?
Science diplomats are the players and representatives that carry out the art of diplomacy in the sector of emerging sciences. The followings are the science diplomats and their duties;
1) States and Their Representatives
States are the primary players. Diplomats and official representatives are needed to carry out the objectives of science diplomacy. Flink and Schreiterer (2010) state that the following primary objectives drive their motivation to engage in science diplomacy:
Access: Ensure that researchers, research results, research facilities, natural resources, and money are all accessible.
Promotion: Promote the nation's accomplishments in research and development.
Influence: Affects global public opinion and international decision-makers perceptions.
Research Cooperation: Encourage involvement in large-scale research projects that would not otherwise be feasible or viable.
Addressing Global Challenges: Attempt to address global issues like climate change.
2) Scientists Serving As Science Attachés
Science attachés are frequently appointed by larger strategic objectives. Some of the first science attachés were national representatives who traveled overseas as scientists. The biologist Charles Wardell Stiles, the US science attaché in the 19th century, has already been highlighted. At the height of the science attachés project in 1987, the USA had one of the largest networks of science attachés, with 24 attachés.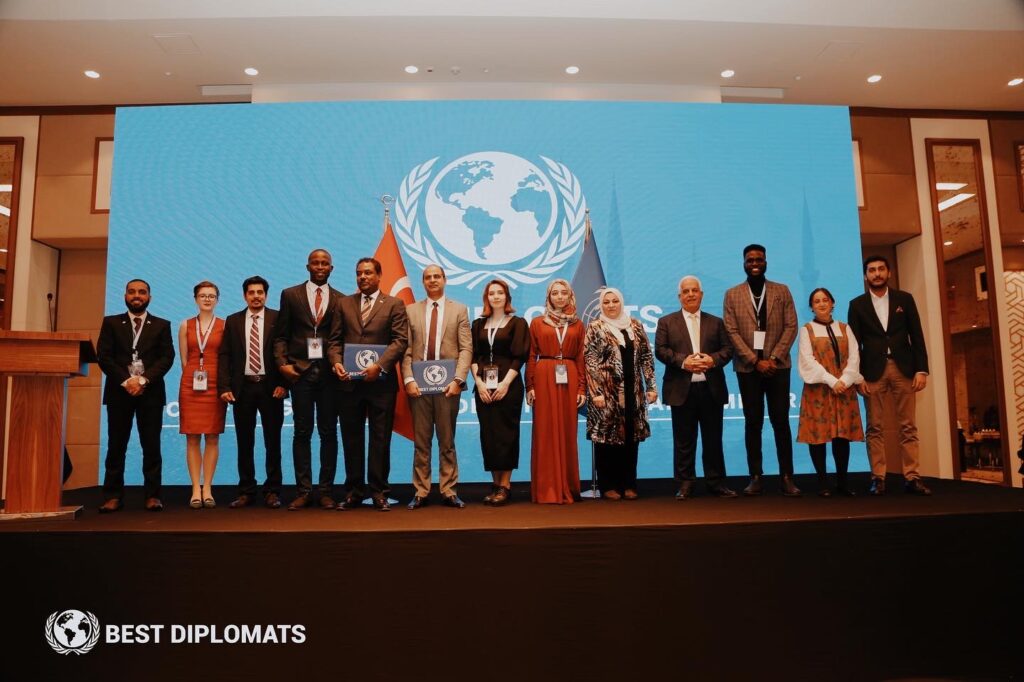 Scientists who hold this position must be well-versed in diplomacy and international relations. They are frequently required to use their science communication skills. Additionally, they must walk a thin line between acting as envoys and scientists. The Foreign Ministries S&T Advice Network (FMSTAN) is a global network for science advisors who work with foreign ministries.
3) Officials from Other Ministries and National Institutions
Certain science attachés are deputized from other ministries, national scientific organizations, and other important domestic players. Other ministries, like the Ministry of the Economy or the Ministry of Science and Innovation, have occasionally taken the initiative in promoting science diplomacy. As an illustration, South Africa established the Department of Arts, Culture, Science, and Technology, which later changed its name to the Department of Science and Innovation (DSI) in 2002.
4) Diplomats With a Portfolio that Includes Science and Technology
Diplomats who represent their nations on a formal basis also engage in science diplomacy. Some merely mention science diplomacy techniques in their work. For instance, when discussing complex issues, trade negotiators may need to communicate with and work with domestic scientists. Geneva-based diplomats can find themselves in CERN sessions discussing their countries' membership.
5) Networks Abroad
Additionally, there are outreach offices run by governments or groupings of states for exchanges in science and diplomacy. They participate in science diplomacy, but they are not recognized as embassies. They occasionally have the status of a consulate but only provide consular services in serious emergencies.
Also, Read About The Significance of Cyber Diplomacy in the 21st Century
How Is Science Diplomacy Conducted?
Interactions between representatives of national governments, intergovernmental organizations, the nonprofit sector, and the scientific community can take place in a variety of situations as part of science diplomacy. Practitioners of science diplomacy include individuals who operate at the nexus of science and international relations.
International Collabration
The process of bringing together foreign scholars for fresh research collaborations or the signing of bilateral or multilateral scientific and technology agreements is viewed as a component of science diplomacy. Such partnerships are sought after by nation-states to improve their international scientific reputation because they are seen as efficient and advantageous means of fostering scientific excellence, increasing knowledge, and inspiring innovation.
Oceans (research alliance) frequently play a significant role in academic evaluations of effective science diplomacy since they are outside the purview of national sovereignty. The European Commission's 2021 international research and innovation plan highlights the All-Atlantic Ocean Research Alliance as a success in science diplomacy. To better understand and manage stewardship of the Atlantic Ocean, the initiative has brought together scientists, politicians, and public and commercial stakeholders.
Why Does Science Diplomacy Matter?
From the struggle against pandemics to the pursuit of nuclear non-proliferation and the battle against climate change, science diplomacy reflects the significance of science for contemporary society. More international cooperation and, eventually, more peaceful international relations can result from the use of science in diplomacy. The introduction of some professional development and training programs reflects the significance of science diplomacy, which aims to sustain global scientific cooperation and bring about change. Several examples include:
An initiative called Global Science Diplomacy run by the UN Environment Initiative teaches science communication skills and the value of science in environmental decision-making to students all around the world.
A free online science diplomacy course created by the EU S4D4C research project.
A summer school for science and technology diplomacy was established in Barcelona.
Science Diplomacy As An International Tool
The incorporation of science diplomacy as a goal within national and multilateral policies is growing. For instance:
The promotion of science diplomacy has been incorporated into the most recent version (2021) of the OECD's recommendation for international cooperation in science and technology; Science diplomacy appeared in the Areas of Research Interest publication
The European Commission's (EC) 2021 strategy for international cooperation in a changing world refers to science diplomacy as a tool to help the EU project soft power and pursue economic interests and values more effectively.
The Swiss and Geneva governments established the Geneva Science and Diplomacy Anticipator (GESDA) in 2019 with the same goal.
However, since the start of the conflict in Ukraine, these goals are susceptible to shifting conditions, with some stakeholders arguing that the security implications of undertaking collaborative cross-border research should be taken into account.
Also, Read About Diplomacy and Tact: The Essentials of Leadership
Learn Science Diplomacy With the Best Diplomats
One of the most efficient and successful platforms, Best Diplomats provides a variety of possibilities for learning diplomatic techniques and how to use diplomatic tools to practice diplomacy in the global arena. It is an international organization that works and trains in all forms of diplomacy, including science diplomacy. A community of people with the desire to become diplomats is being developed and trained by Best Diplomats.
Register Yourself With Best Diplomats Now!
Conclusion
Because science offers a neutral setting for the free exchange of ideas between individuals, science diplomacy can transcend cultural, national, and religious boundaries. According to proponents of scientific diplomacy, science is a worldwide endeavor with shared ideals, and it lends itself to fostering international relations. The most important factor is that, where diplomatic relations are particularly precarious, scholars can still cooperate and collaborate. So, the secret to restoring stability to international relations may lie in science diplomacy.
FAQs
What is science diplomacy?
Science diplomacy aims to develop scientific cooperation that strengthens international ties. It can also boost international cooperation and investment and provide scientific recommendations that will help foreign policy objectives.
What is the importance of science diplomacy? 
Science diplomacy can advance global scientific cooperation, coordinate international responses to common problems, and facilitate the development of diplomatic ties in both peaceful and conflict-resolution contexts. 
What part did science diplomacy play during COVID-19?
In response to COVID-19, science attachés played a pivotal role. The science attaché network was crucial to the first crisis reaction in the examples of France and the UK. This includes aiding in repatriation efforts and advising colleagues in other industries, like trade, on medical technology.
What is the theory of science diplomacy? 
The theory of science diplomacy includes the direct promotion of a state's national needs, the direct advocacy of cross-border interests, and the direct addressing of global issues and needs, particularly via the United Nations system and pertinent conferences. 
What are the three dimensions of science diplomacy?
There are three dimensions of science diplomacy. They are; the use of scientific cooperation to strengthen ties between nations, the development of suggestions for international policy-making, and the rationalization of scientific cooperation worldwide.