Do you want to become a diplomat? Are you interested in developing diplomatic skills? If Yes, then you should be aware of what are diplomatic skills and their importance. By learning this, you will be able to execute these skills efficiently. Particular skills and expertise are needed for a career in diplomacy to fulfill their objectives. Young diplomats need to develop a variety of negotiation and communication skills with crisis management, cultural sensitivity, linguistic proficiency, and conflict resolution.
Diplomatic skills are soft skills. They make it possible for people to negotiate and resolve disputes, most frequently business leaders. It is also possible to use conflict resolution within the individual's team.
What Are Diplomatic Skills?
Diplomacy is the skill and practice of establishing and maintaining relationships with others while employing tact and respect for one another to negotiate. The term "diplomatic skills" refers to a diverse set of capabilities from interpersonal communication to effective leadership and public speaking. These abilities are crucial for reaching agreements between nations, fostering better trade connections, and settling disputes. Diplomatic skills also pertain to how managers and other leaders handle interpersonal situations at work. They work hard to keep their healthy relationships with team members, business partners, and even competitors.
Why Are Diplomatic Skills Important?
Diplomacy skills lead to better communication and result in less stress and improve professional relationships and mutual respect. If employed properly, they allow a person to walk away from a critical conversation or a challenging circumstance with his reputation intact.
It is reasonable to conclude that having high diplomatic skills will boost your self-confidence and help you be more effective in your current role. The following are the benefits that show the importance of diplomatic skills in the world;
Diplomacy skills create a focused, inclusive, and positive work environment.
Boosts the efficiency and productivity of your work and generates more profits and revenues.
Provides confidence to take calculated risks and make wise decisions.
Helps in developing personality traits, such as becoming a more empathetic person.
Decrease mental stress levels and leads to greater physical and mental health.
Allows to meet and exceed goals, stay objective, and focus on career success.
Deals with the conflict in the workplace and create a win-win situation in an effective Manner.
Also, Read About Types of Diplomacy and Diplomatic Practice In the 21st Century
10 Essential Skills of Diplomacy In the Workplace
The following are the essential skills of diplomacy that are required by an individual to be an effective diplomatic leader in 2023;
1) Effective Communication
Great diplomatic leaders prioritize effective communication. The ability to connect with others while talking, clarity, and professionalism are all characteristics of outstanding communication abilities. To be effective, one must also adapt communication style to the audience. Convincing approaches should opt while speaking.
For instance, active listening will assist in learning knowledge, hearing new ideas, and comprehending others' feelings and thoughts.
2) Be Empathetic
Developing empathy makes a leader more diplomatic. Empathy can be useful when attempting to mediate disputes or when trying to uphold good ties with others. It enables us to deepen relationships with people and to view the world from their point of view. As it enables you to forge enduring relationships that have real significance, empathy can also make you feel more content.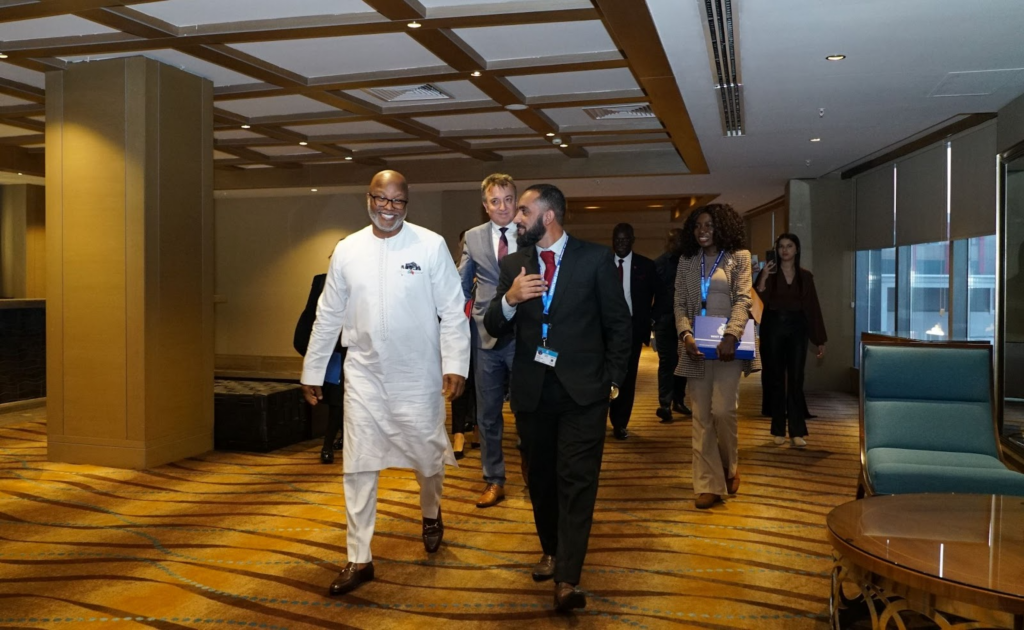 3) Think Critically
The ability to think critically can benefit in a variety of ways. It helps in solving issues more quickly, identifying the most effective strategy for solving issues, and much more. The development of a diplomatic skill set requires the capacity to take into account all relevant aspects of a situation or activity, analyze options, and make wise decisions that advance goal achievement.
Additionally, having strong critical thinking abilities will increase your capacity to express yourself clearly and purposefully, maintain composure under pressure, and collaborate with, support, and cooperate with coworkers, managers, and clients.
4) Analytical Thinking
Diplomatic skills require analytical ability. The ability to analyze a situation, task, or decision and weigh the benefits and drawbacks, among other things is essential for a diplomatic leader. Diplomacy involves even data analysis. As it relies on analytical abilities to effectively communicate with managers and coworkers about the specifics of their work and make decisions on behalf of their organization to better enhance results and meet business objectives.
5) Teamwork And Collaboration
People with diplomacy can collaborate effectively. This occasionally calls for certain concessions and adjustments. They can also keep a good rapport with the other party and make sure they are happy as well. It demonstrates your ability to be successful, effectively communicate, maintain concentration, and be well-organized.
Also, Read About the Significance of Collaborative Leadership in a Digital Era
6) Be Creative
Some confrontations can be challenging to resolve. Dealing with some coworkers or clients can also be difficult. So, it needs to be creative and comes up with a fresh strategy for solving issues. This provides a better chance of overcoming difficult circumstances. Having a creative edge can help you outperform competitors or business owners. With creative abilities, you can begin to enjoy fixing problems rather than finding them challenging.
7) Be Confident
Working as a diplomat needs the confidence to speak to people. When a leader is confident he can maintain composure under pressure. Thus while being confident, you can improve your conflict resolution methods as well. Other crucial diplomatic skills like communication, critical thinking, and problem-solving can all be simultaneously improved with confidence.
8) Conflict Resolution
Conflicts are very common to occur even in the most productive and effective teams. One of the most frequently employed diplomatic techniques in conflict settlement. By employing conflict resolution techniques, a leader can increase team productivity and prevent team frustration. With this diplomatic skill, one can deal with difficult coworkers and resolve issues with employees. You can improve outcomes for yourself and the entire team by employing conflict resolution techniques.
9) Problem-Solving Abilities
Diplomatic skills also involve good problem-solving capabilities. Conflict resolution and problem-solving are similar in the way that both need time and effort to consider all sides of a situation and come up with a solution that works for everyone.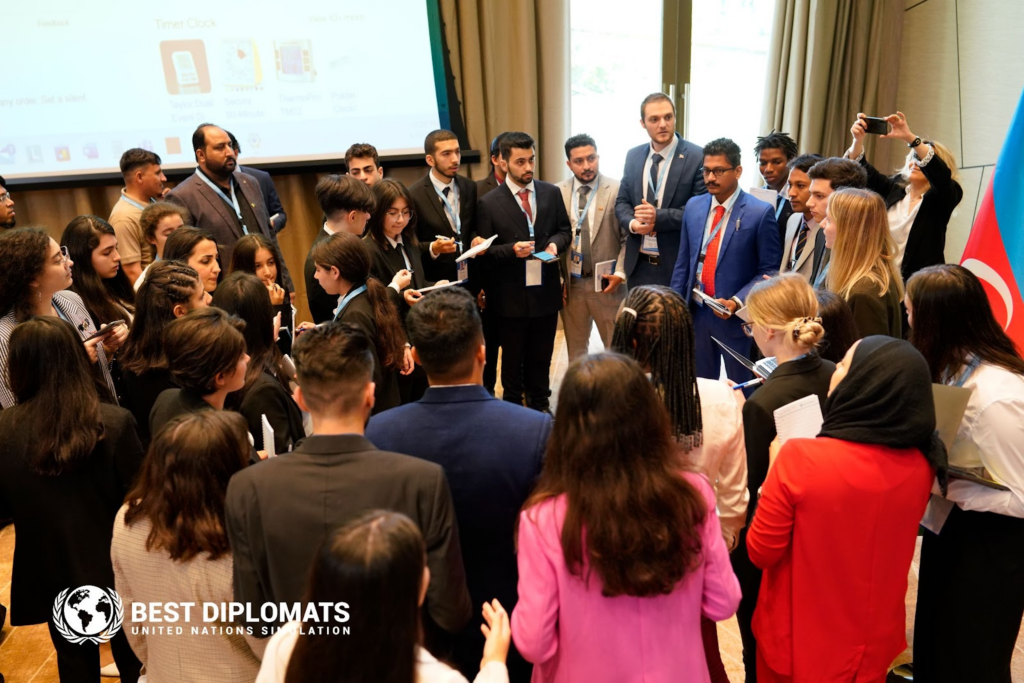 To cooperate on the best ways to assign tasks, track important indicators, provide materials to clients, and develop strategies to reduce hurdles that stand in the way of finishing the project. For example, a marketing team working to complete a campaign project will rely on problem-solving abilities by cutting costs, this can entail investing more time or removing unnecessary resources.
10) Be Considerate
To accomplish the set goals as a team, it is crucial to build professional relationships with the team members and fellow employees. A diplomatic individual will make an effort to comprehend the perspective of other people and maintain an open mind about other people's subjective beliefs. As a team, be polite and considerate at all times.
Also, Read About Diplomacy and Tact: The Essentials of Leadership
Tips to Improve Diplomatic Skills
Leaders with diplomatic skills fosters relationships and promotes communication between employees so that they may collaborate effectively and benefit from one another. The following are tips to improve diplomatic skills.
1) Diplomatic Leaders Should Set Objectives
A useful tip to maintain attention is to set goals. To maintain momentum, think both long- and short-term, and a diplomatic leader must consider both personal and corporate goals. He should schedule a time to evaluate. Diplomatic leaders set a positive example, boost ambitions, or change aims to make objectives more reachable.
2) Diplomatic Leaders Should Learn From Failures
A strong leader will identify the cause of a problem and take lessons from it. This may entail seeking internal feedback or reviewing past choices to see how things could be done differently. Mistakes can help shape your character. Learn from your mistakes and use them to strengthen your decision-making abilities.
3) Diplomatic Leaders Should Give Direction and Propels the Team Forward
A leader gives the team direction by outlining goals and objectives in detail so that everyone on the team is aware of the ultimate target they are working toward. They also create and enforce deadlines to keep the team on task and progressing. A good team leader can accomplish this by keeping track of the development of each team member and providing support. They resolve any problems before they grow into larger ones.
Learn Effective Diplomatic Skills With The Best Diplomats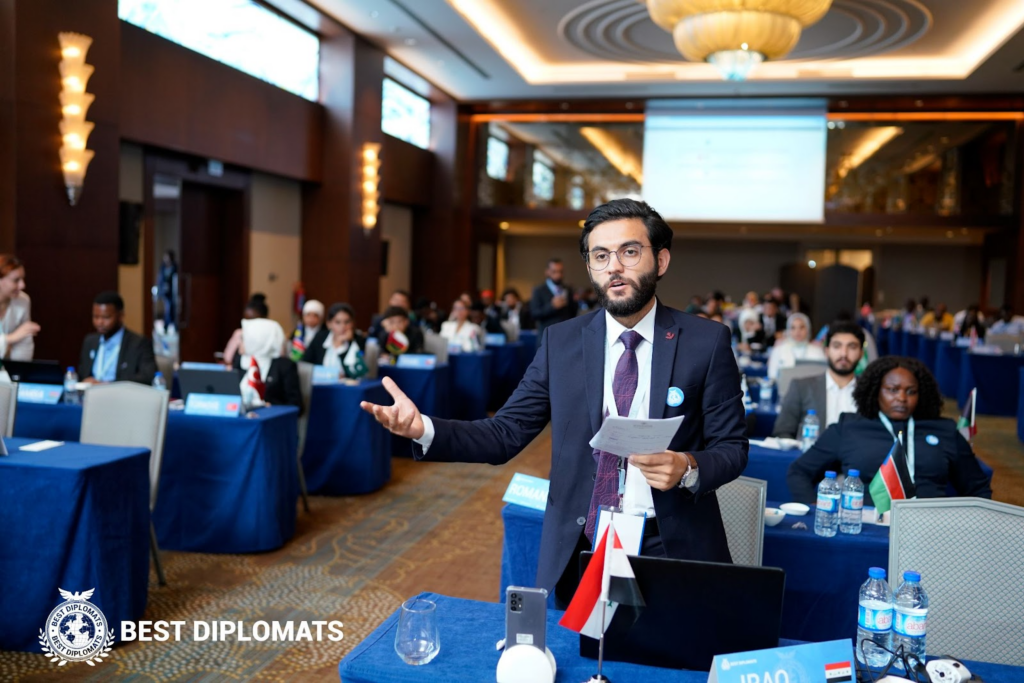 Not only for leaders or higher authorities, but diplomatic skills also hold equal importance at an individual level. Diplomacy skills are essential in daily life such as in schools and colleges, while organizing an event, effective communication, critical thinking, making harmony, and problem-solving are required. All of these can be attained through being good at diplomacy skills. Similarly, Best Diplomats is providing excellent opportunities to the youth of the geopolitical world where there is no age limit required to learn diplomacy, at the international level. Best diplomats organize conferences many times a year at different destinations. This year can be yours to learn and execute diplomatic skills at the international level.
Conclusion
Diplomatic skills involve getting to know other individuals. This makes it easy for the leaders to better understand them and their areas of expertise. The experiences of diplomatic leaders can assist the efforts of their employees if they are more aware of their strengths, shortcomings, demands, and work-related pressures. To be better at diplomatic skills, a leader needs to have a relationship of mutual respect and trust with employees. You must develop the skill of delicately expressing your demands and opinions as well while demonstrating respect and tolerance to others.
FAQs
What are the most critical diplomatic skills a leader should develop? 
Numerous diplomatic skills help leadership development, but the three most critical are; effective communication, problem-solving, and an empathetic attitude toward co-workers.
How do diplomatic skills work? 
Diplomatic skills benefit individuals or leaders to build strong relationships, navigate the problem and then find solutions without turmoil, and ensure confidence in their team members and their performance. 
Is Diplomacy a soft skill?
Yes, diplomacy is a soft and valuable skill that can help you navigate and succeed in your career. Workplaces contain different personalities, challenging situations, and many other conflicts that require sensitive handling. In these situations, diplomacy works as a soft tool. 
What are everyday diplomacy skills?
The everyday diplomacy skills which provide strength to thrive in life and work are; being patient and confident, being open and flexible to new ideas, active listening, and emotional intelligence. 
What are the 5 importance of diplomacy?
The importance of diplomacy can be seen through negotiations, communication, information gathering, image management, and policy execution and implementation.