There was a time when the world was just entering the technological revolution and the need for technical leaders was scarce. Now, there has been a 180-degree shift in attitudes and the demand for technical leadership is on the rise. The 21st century has seen many new technological developments, and more and more companies are entering the realm of possibility.
Technical leadership skills are not hard to develop. All you need is the right degree and the longing to learn, everything else comes easy. If you want to enhance your technical leadership skills, now is the chance. Read more about it in this blog here.
Who Is a Technical Leader?
A technical leader oversees and manages a team of technical professionals at a technology or software company. Technical leaders also operate in non-tech firms and are generally responsible for overlooking software development, product releases, and engineering tasks.
What Are the Technical Leadership Skills?
Technical leaders not only manage technical operations within an organization, but are also responsible for training other staff members. Here are some of the duties technical leaders perform.
They write and edit software codes that help run the company.
They ensure digitization of the old and current data, so things can be automated.
They provide technical guidance to all the staff members.
They have a monopoly over all technical decisions that need to be taken in the firm.
They have operational excellence that comes in handy in crises.
Importance of Technical Leadership
With the introduction of grandeur AI platforms like ChatGPT, the world is finally entering a global technical arena. Now, the people with technical skills are not only important, but necessary for the successful running of any organization. Here is why technical leadership is important.
It is the need of hour since many companies are automating their services
Allows you to perform your managerial and technical duties holistically
Makes you more self-aware of the changing dynamics of the world and the organizations
Allows you to automate your services, so you can do more in less time
Makes you stand out as most people lack technical leadership skills
How Can Technical Leadership Prove Helpful in the Office?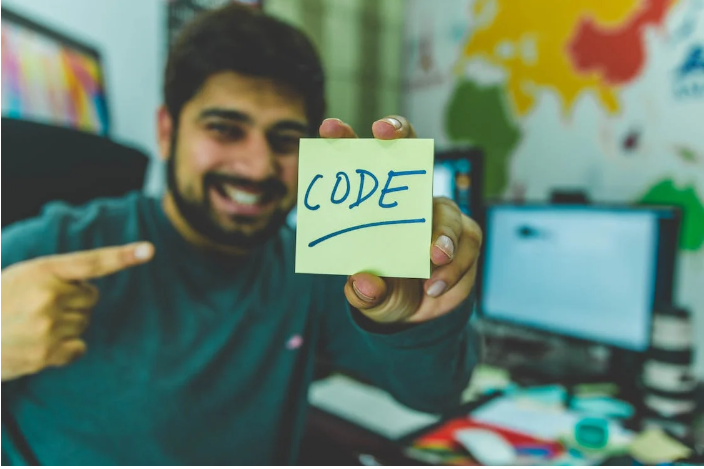 Technical leaders are often the backbone of the company, especially a company that uses information technology at every step of the way. Here are all the ways technical leadership proves helpful in the office.
1. Help Manage Operations
For starters, technical leaders help keep the daily operations of the company intact. From ensuring all systems are operating optimally to ensuring all technology-related crises are averted, the job of the technical leader is quite diverse. Since most companies have a strong tech department these days, the technical leader must do a job well.
2. Keep Alignment Between Different Teams
Another important contribution of technical leaders is that they help foster collaboration among different teams within an office. A technical leader would conduct workshops so that people can familiarize with tools like Trello and Asana. This helps bridge any gap between communications and ensures that work is running smoothly.
Also Read: How leaders can bring diverse people together?
3. Rise to the Challenges
All large and small corporations are not vulnerable to foreign attacks. This is especially true for companies that store a lot of user-sensitive data. The job of a technical leader is to ensure that pieces of software are not hacked. These leaders have a strong team of individuals that help protect the data and ensure the company is not under any real threat.
4. Assist the New Hires
One of the main jobs of a technical leader is to help train new employees. This can be divided into two categories. A technical leader will be responsible for teaching every new employee the ins and outs of the systems in the office. Additionally, the leader will be responsible for mentoring and coaching all the technical employees that work directly under the leader.
5. Openness to Innovation
Since technical leaders know how the status quo works, they can help propel change. The world is changing and technology is engulfing every part of it. From markets to politics to conglomerates, everything is being affected by technological changes. Amidst this, technical leaders can be the game changer in any organization.
6. Help Companies Expand and Grow
Companies that want to grow can only do so if they transfer most of their data online and automate their services. This can be achieved with the help of a technical leader that not only writes the complex code, but also helps the company make the transition. Moreover, such a leader can train others within the organization, so they can become acclimatized to the new normal.
7. Increase Technological Development
For multinational corporations, research and development take precedence over almost everything else. One area that requires the most R & D is the tech department. A good and efficient technical leader can get others to trust their leadership and hence invest in them. This helps foster technological development within the firm.
What Are the Best Forms of Leadership?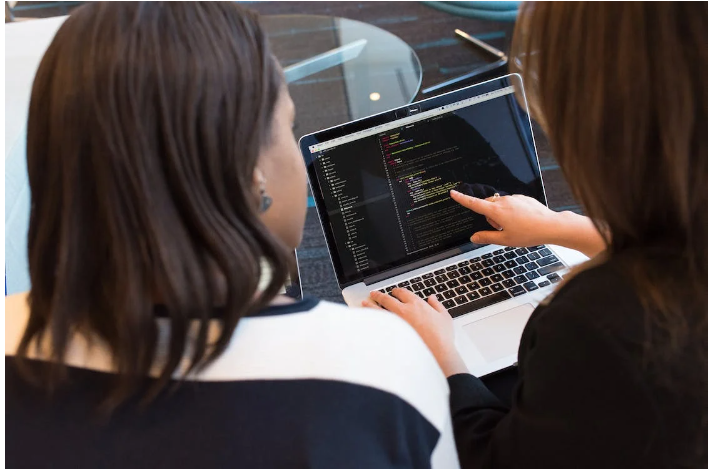 A technical leader can adopt any one of these leadership styles and make their personality appear more charming. Here is a brief introduction to all styles that suit a technical leader.
1) Inclusive Leadership
Known as one of the best styles of leadership, inclusive leadership style allows a leader to hire from a diverse pool and treat people of all backgrounds equally. It is based on the principle that people should be judged on their merit alone and no other internal bias or prejudice should come in the way of assessment. 
2) Transformational Leadership
As a technical transformational leader, you will be able to propel change and push boundaries. You can come up with new projects and initiatives that help your company grow and achieve greater success in the R&D sector. Additionally, you can also bring positive and tangible benefits to the downtrodden of society. 
3) Democratic Leadership
As the name suggests, democratic leadership is when a leader keeps the opinion of the majority over their own opinion and involves others in the decision-making process. Democratic leadership works for large corporations, however, they sometimes tend to go against the wishes of minorities. 
4) Servant Leadership
A technical leader that adopts this style will ultimately work to uplift everyone else within the organization and the office. Such a leader would work for others and keep their morale high. Additionally, such a leader would not have a personal agenda or will not prioritize the pursuit of gold and glory. Their main aim would be to help others reach their full potential.
5) Participative Leadership
Technical leaders that adopt a participative style will be able to involve others in the decision-making process and resolve any conflicts with the help of their team. Rather than acting as the sole authority on issues, such leaders would increase collaboration with team members and ensure that the collective good is prioritized.
Challenges of Technical Leaders
With all its perks, technical leadership does not come with its fair share of challenges. Although it is in demand these days, things are changing rapidly around us and technical leadership skills need to catch up. Here are some challenges technical leaders face.
Getting technical skills is time-consuming and costly. One can not simply have a degree; one has to invest a great deal in getting the right experience.
There are negative stereotypes associated with technical leaders because most people believe that technical leaders do not have authoritative and commanding skills needed for the job.
With the world changing so rapidly, technical leaders have to keep themselves aligned with all the new changes and transforming technological advances. This takes much of their time and energy. 
Become a Technical leader with Best Diplomats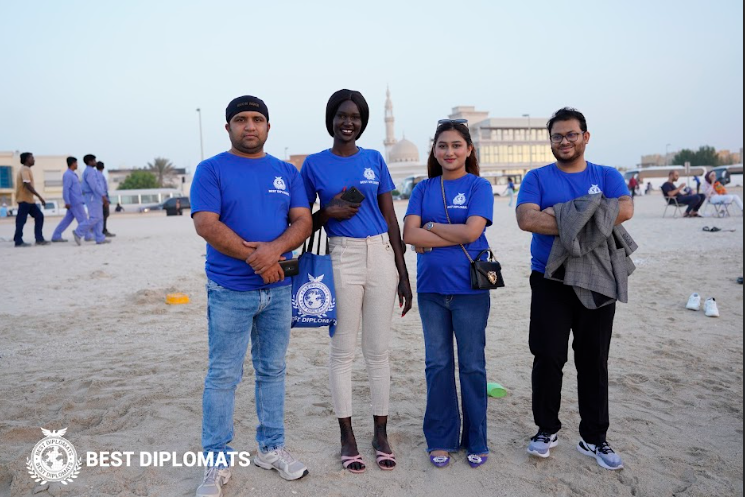 Like all leaders, technical leaders also need important characteristics like good communication skills, sound reasoning skills, and a charismatic personality. Additionally, they need people skills that can help them become diplomatic and get access to more resources. Lucky for them, Best Diplomats gives a holistic opportunity for all potential leaders. 
At its annual conferences that happen in Dubai, Istanbul, New York, etc., Best Diplomats welcomes thousands of potential leaders and helps them learn the subtle art of argumentation and diplomatic skills. Moreover, the conferences also give them a chance to develop their networks and interact with thousands of participants from all across the globe. 
Conclusion
The demand for technical leaders is fast-growing. Since almost all companies, whether local or global, are looking to automate their services, they need technical leaders that can make the transition as smooth as possible. So if you think you have the necessary skills and a sound technical degree, and you are looking to broaden your horizons, now is the chance for you to enter this highly competitive market.
FAQs
What Is a Good Technical Leader?
A good technical leader is comfortable making technical decisions, even in times of crisis. Moreover, they are the ones who excel in programming languages and can teach a team to excel at coding and software development. On top of that, technical leaders, like all other leaders, possess exemplary traits of leadership. 
What Is an Example of Technical Leadership?
Technical leaders like Jeff Bezos and Elon Musk have taken the world by storm. They not only transformed the world and brought in a technological revolution, but their charisma and charm made the world respect their leadership else well. 
Why Do We Need Technical and Leadership Skills?
Technical and good leadership skills go hand in hand because the world is changing. The status quo demands that leaders are well-equipped with modern technology. Additionally, technical leaders that are confident, vocal and use their leadership for good in the world tend to stand out in the crowd. 
Why Is Being Technical Important?
Technical leaders make for much more efficient employees who can digitize their work and do more in less time. Additionally, they are confident in their abilities to resolve the crisis and feel much more reassured with their position within a modern organization.