In the past, the healthcare sector was dominated by males and there was very small space for women to advance. Even though the playing field is constantly changing, women still find it difficult to advance to the upper levels of health care. However, the power dynamic is highly fascinating because women make the majority of decision-makers regarding their health and the treatment they and their family members receive. Women participate actively in healthcare, but they are still underrepresented in leadership positions in this sector.
What is Healthcare Leadership?
Healthcare leadership guides healthcare teams in the provision of services that systematically enhance patient outcomes. In a constantly changing world, healthcare leadership enables organizations to grow.
Medical institutions will constantly look for talented, creative leaders to lead the institution through human resource, technology, and service quality challenges and improvements due to the dynamic nature of caregiving.
Where are the Women in Healthcare Leadership
Women in healthcare leadership appear to be acting in an inconsistent, start-and-stop manner. According to the Fortune 500 list 2019, represents a record-breaking 33 female CEOs which make up a disproportionally 6.6 percent of the whole list. In contrast to the previous year, there were only 24 female CEOs on the Fortune 500 list in 2018.
According to the U.S. Bureau of Labor Statics, 75% of the U.S. healthcare workforce is women. And about 31% of U.S. hospitals are led by women ( Source: American Hospital Association's 2017 Annual Survey). 
Oliver Wyman says healthcare does not have a problem with "women in healthcare" rather, the problem is with "women in healthcare leadership". These days, we can see the percentage of female doctors producing each year by medical colleges is more than the number of male doctors. Although they are more in number than men, they are not getting opportunities to lead the executive levels of healthcare institutions.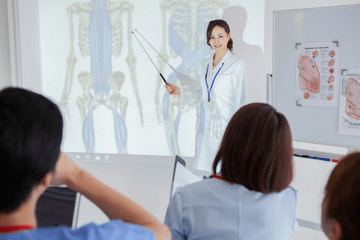 The Benefits of Women's Healthcare Leadership
Women thrive in a variety of leadership roles that are crucial to the healthcare sector.  A study by McKinsey & Company and Leanin.org conducted in 2021 discovered that women are performing great in leadership than men. The following are the benefits of women in healthcare leadership;
Women provide more emotional support to employees than men. According to the study, 31% of women understand employees emotionally and try to resolve their shortcomings under their leadership as compared to 19% of men.
Women in healthcare leadership are more prone to the well-being of the staff than male leaders. According to a study 61% of women as compared to 54% of men, are more concerned about the personal growth of employees.
Women in healthcare leadership address work-life management problems. 29% of women as compared to 24% of men are better at managing personal and professional life altogether.
Women in healthcare leadership are better at preventing and managing conflict among employees. 21% of women as compared to 16% of men, can intervene and resolve employee burnout due to their non-aggressive nature as compared to men.
Women in healthcare leadership are more focused on diversity and equity. 11% of women as compared to 7% of men, manage the rights of employees based on equity and are better to bring diverse people together.
Also Read About: The Rise Of Feminist Leadership In The 21st Century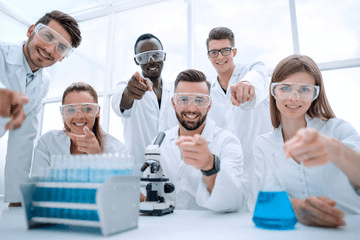 The Challenges faced by Female Leadership in Healthcare
The healthcare sector is distinctive in that women make up the majority of the workforce worldwide, yet the pipeline for leadership roles does not reflect this. This happens because of the challenges faced by women such as power dynamics, occupational segregation, and underlying biases, that are common in the healthcare sector. The following are the challenges faced by women in the healthcare sector;
1. Socio-Cultural Challenges
Stereotypes about women's career choices or willingness to work, as well as pervasive sociocultural and gendered norms, significantly impact the perceptions, access, and success of women aspiring to leadership roles in the healthcare sector.
According to Women, Business and the Law 2018, women are not allowed to perform the same late-night shifts as men in 29 of the 189 economies examined. These restrictions are most common in the Middle East, South Asia and North Africa. 
This creates a severe challenge to the professional advancement of women in the healthcare sector because many hospitals and clinics operate on a 24-hour basis. This demands the workers flexible to different shifts or even be available on call. This causes executives or decision-makers to unintentionally doubt a woman employee's dedication to her career.
2. Struggle Between Family and Work-Life
A study conducted in the United Kingdom related to women's less representation in healthcare leadership found that the societal expectations surrounding motherhood are one of the top three factors influencing women's development.
At the same time, the focus on "maternal identity", or the expectation of having children, is a cultural pressure and is another significant challenge for women who are struggling for a balance between work and life.
3. Sexual Harassment
Sexual harassment is one of the challenges women are facing in every workplace. In the healthcare sector, due to male dominance, women workers face frequent harassment by hospital executives, coworkers, and patients.  According to a Harvard Business Review article, 30 to 70 percent of female physicians and around half of the female medical students in the US report having experienced sexual harassment. 
Additionally, sexual harassment problems can exist in companies that lack transparency, an inclusive culture, or a setting for productive discussions. Suppose the harasser has direct control over the victim's career advancement. In that case, the victim may be compelled to decide between remaining silent to protect their career goals and to leave the firm to protect themselves. Sexual harassment can impede women's growth in the healthcare sector.
4. The Imposter Syndrome and Unconscious Bias
According to the Rock Health study, 71 percent of women participants have cited underselling skills as one of the significant obstacles to their career growth in the healthcare sector, followed by a lack of confidence which 55 percent of women are facing. All of them make up Impostor Syndrome, a term used to explain a professional's feelings of inadequacy, incompetence, or lack of qualification about their work performance.
Working in such circumstances where males may dominate management jobs and leadership roles and are likely to be promoted at a higher rate can intensify these fears. Women may be made to feel inferior and hindered from pursuing promotions or leadership positions in an unconscious bias workplace.
5. Occupational Segregations and Pay Inequalities
Occupational segregation and gender pay inequalities are two variables that worsen women's access to healthcare leadership positions. If they are not addressed, gender pay inequalities can lead to keeping women out of the workforce. If they choose to leave, especially in mid-career, this cause further delays in the development of women in healthcare leadership.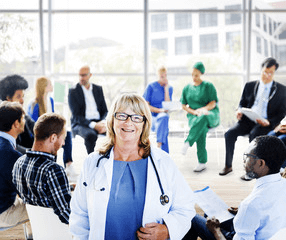 6. Lack of Role Models in Women Leadership
The absence of women in healthcare leadership positions who can serve as role models for other women is a huge problem in the medical field, and corporate leadership. If there are women on boards and other leadership positions, junior employees can connect with leaders and envision themselves in those roles. Further, It is also important for nurses to have role models of nurses in senior leadership positions because women make up a majority of the nursing profession, especially in developing nations.
Recommendations for The Future of Women in Health Leadership
Senior leaders and executives in the healthcare sector can change workplace culture and the existing status of women in leadership. Following are the recommendations for the development of women in healthcare leadership in the future;
1. Inclusive leadership and Communication
Senior leaders should take steps by emphasizing the importance of diversity and gender inclusive workplace to their staff and establishing the atmosphere for it. This creates the foundation for an inclusive workplace culture, upon which all future actions must be founded to produce effective and significant results.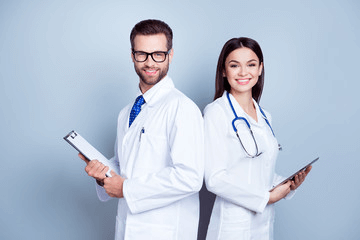 2. Analyze and Understand Gender Dynamics
Healthcare institutions should perform a thorough examination of their personnel management via a gender lens to better understand gender dynamics and improve women's leadership. They should focus on the number of men and women in the board positions, what attributes are required for leadership disrespect of gender, and elevate the standards for recruitment methods without mentioning age, gender, and marital status.
3. Establish Effective Mechanisms to Control Sexual Harassment
Healthcare companies should establish anti-sexual harassment mechanisms as well as make efforts for workplace bullying mechanisms. These measures should be made on a framework of gender-sensitive workplace practices that discourage discrimination and promote the advancement of both men's and women's careers.
4. Nominate Women for Board Positions
The representation of women in the healthcare sector can be increased by nominating more women for board positions. To make it even better take advantage of female nurses' leadership potential in developing nations. It can lead to chances for them to participate on boards and other leadership committees.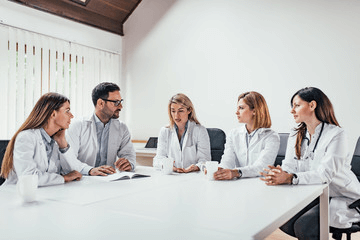 5. Support Women-led Healthcare Industries
Healthcare ministries at higher levels and other healthcare institutions should support female entrepreneurs and women-led businesses, specifically when they are at the initial stage. This will Increase women's leadership in the industry. One tactic is to encourage access to financing, for instance in subsectors like digital health, to make sure that startups run and controlled by women get the funding they need to launch their products or grow their businesses.
Stakeholders have the option to fund or engage in women-led healthcare venture capital firms, funds, pitch contests, incubators, research, and other methods. Another chance is to use procurement to incorporate women-owned and led businesses in the healthcare sector in the value stream.
Also Read About: How to Become an Inspirational Female Leader in 2023?
Learn Effective Women Leadership with Best Diplomats
Healthcare leadership needs to work on women's participation to rise to senior positions. Best Diplomats is providing solid policies and platform which promotes gender equity in leadership. Women interested in working in high positions in the company can register themselves with the Best Diplomats. Best Diplomats is providing excellent opportunities and a healthy environment for women to rise in leadership. Register Yourself with Best Diplomats!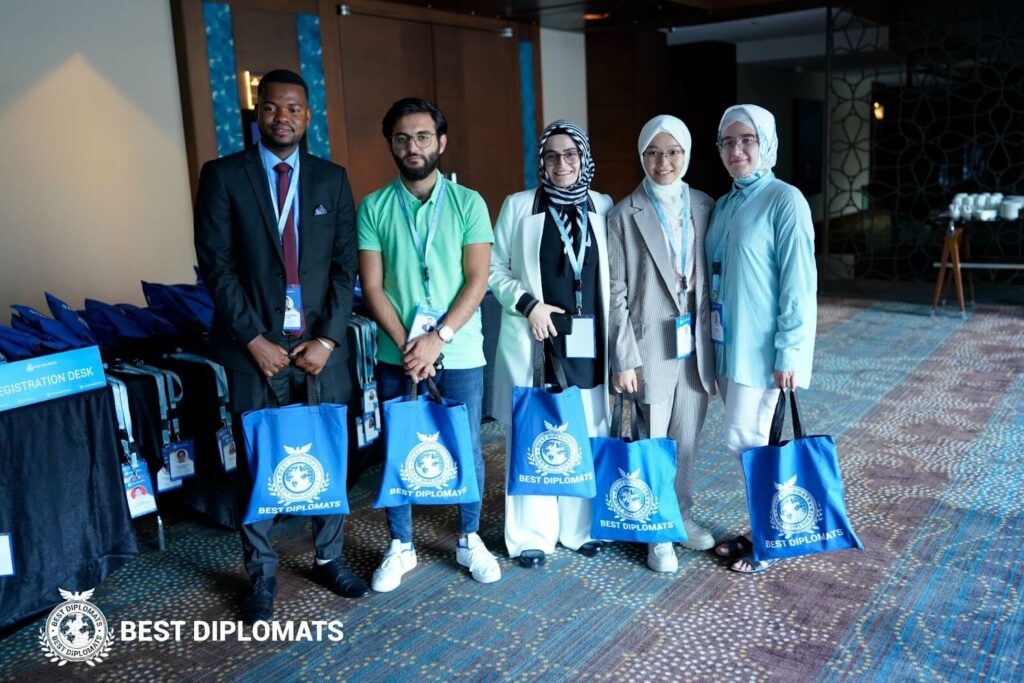 Conclusion
The majority of the healthcare industry's drivers are women. They are making decisions for nearly all health-related issues in the household. They are crucial providers of care and interface. Despite significant efforts across healthcare industries, women are still underrepresented in leadership positions which limits their influence and undermines diversity and gender equity goals. However, rather than examining potentially successful methods to advance women in leadership, researchers continue finding about the gaps and hurdles to women's professional advancement.
At the individual, organizational, and social levels, a conscious effort will be needed to increase the leadership of women in healthcare. It calls for changes in views and actions towards the contribution of women as leaders and coworkers, as well as deliberate career-building and problem-solving by women.
FAQs
What are the three qualities a women leader should possess in the healthcare sector?
An effective women healthcare leader should possess mindfulness, and decisiveness, and be able to manage a team as a whole. 
What are the greatest challenges women are facing in healthcare leadership?
Women are facing numerous challenges in the healthcare sector on an everyday basis. Such as unequal pay, sexual harassment, limited access to opportunities, and lack of mentorship and support. 
What are some strategies for women's leadership in all sectors?
Women leaders should be self-assured, practice flexibility, take risks, offer assistance to others, and show strength with grace and gentleness.