Have you ever fantasized about working abroad or obtaining a position that would enable you to travel? If so, think about becoming a diplomat. Other than this, if you want to have an impact on foreign affairs. Diplomacy can be a fulfilling and exciting career option. Diplomats safeguard the people of their nation, reconcile conflicts in international relations, and forge lasting relationships that aid in the formulation of foreign policy. A career in diplomacy enables you to discover various cultures and build relationships with people all around the world.
What Is A Diplomat?
A diplomat practices the art of diplomacy and foreign policy and visits other nations to advance the objectives of his state. They establish and sustain cordial ties between the sending and receiving states and promote communication between them. A ranking system is also used to categorize diplomats. The ambassador position is the highest in the diplomatic hierarchy, followed by minister, minister-counselor, and counselor.
What Does a Diplomat Do?
The main responsibility of a diplomat is to safeguard the interests of nationals in the host country who are visiting or residing abroad. This includes assisting with documentation or citizen evacuation from a hazardous scenario. They inform the authorities of their home nation about what they have learned about political and social issues. Other potential obligations of a diplomat include:
Helping with international business companies
Registering a citizen's birth abroad
Granting visas
Providing humanitarian aid
Helping with stability initiatives in their host nation
Work against counterterrorism
Promote peace and security regionally as well as internationally
Also, Read About Types of Diplomacy and Diplomatic Practice In the 21st Century
The Functions of Diplomats
The functions of diplomats from different countries are similar. Even while different diplomats handle distinct jobs, their work frequently has a lot in common. Four main functions are performed by the diplomats:
1) Consular Services
A diplomat in the host state offers general and urgent assistance to nationals going abroad or already living there. The U.S. Department of State states that a diplomat must be able to manage stress and make quick decisions in a crisis. Providing financial assistance or travel authorization to nationals in need while they are abroad are examples of emergency services. Other examples include assisting with cases of missing, abduction, or deceased citizens and handling asylum requests from foreign people.
2) Relationship Building
One of the important functions of a diplomat is to build and foster cordial ties between states. In this capacity, a diplomat advises his host nation on issues that have an impact on the welfare of the populations and governments of both nations. He completes his objectives by establishing connections with key figures in local government as well as with leaders and members of other countries.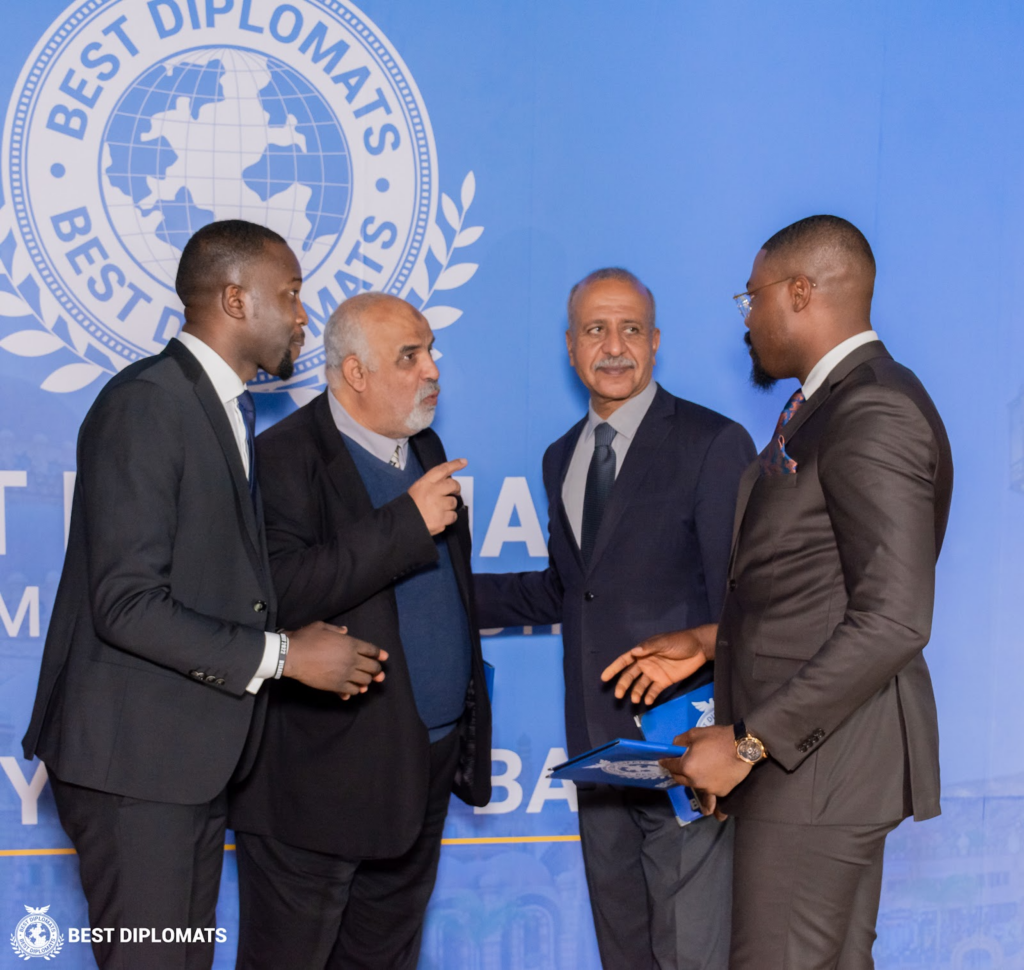 3) Reporting and Policy Development
One of the functions of the diplomat is to write factual reports about data, observations, and ideas regarding his developments in the receiving country. The reports may include the suggestions made to his government about how to act to advance its goals and adapt to global changes.
4) Media and Publicity
The functions of a diplomat also include representing his nation in public and using his standing to connect with domestic and international media organizations to advance the interests of his state. In the events in the host nation, he can make public statements on behalf of his nation.
Roles and Duties of Diplomats
The roles and duties of a diplomat are much beyond courtesy. They promote international ties, gather vital data regarding their nation's interests, and participate in treaty negotiations between states. The following are 6 categories that represent their roles;
1) Consular Officers
The diplomatic mission of a nation depends heavily on consular officials. They are in charge of granting visas, certifying documents, giving notarial services, and helping individuals or nationals of their nation who are traveling abroad. By educating citizens about local rules and regulations and offering them information on travel safety, consular staff also assist in defending the rights of their countrymen. Additionally, they may offer urgent aid in a crisis and serve as an interface between the local government and the embassy or consulate of their nation.
2) Economic Officers
The duties of economic officers are to make sure that the operations, guidelines, and rules of their organization comply with national as well as international economic laws. They keep an eye on the financial environment relevant to the activities of the organization and offer advice on potential risks and investment opportunities. They offer economic trends analysis and performance reports, examine data from accounting records or other sources, and develop strategies to boost profitability and lower risk in the process of making decisions.
3) Public Diplomacy Officers
Public diplomacy officers are in charge of fostering friendship and mutual understanding between their citizens and residents of other nations. They connect with overseas audiences through a range of communication channels, such as print media, digital platforms, broadcast media, public speaking, and cultural events to advance the interest of their people worldwide. Public diplomacy officers recognize target audiences abroad, create messages that appeal to those audiences, and deliver those messages effectively using new technologies. They also represent their nation diplomatically.
Also, Read About The Concept of Public Diplomacy In the 21st Century
4) Trade Officers
Trade Officers are responsible for advancing the economic interests of their nation internationally by building, managing, and maintaining relationships with other countries, businesses, and stakeholders. Trade Officers employ a range of strategies to find fresh opportunities for trade, enhance existing markets, settle conflicts or challenges that impede bilateral trading systems, and assist in establishing new markets.
5) Management Officers
Management officers as diplomats advance the goals of the foreign policy of their state. In their respective allocated nations, they examine and address socio-political, and economic issues. To support diplomatic initiatives, management officers are in charge of fostering contacts with governmental representatives and non-governmental organizations (NGOs). Additionally, they manage contracts for building tasks related to embassy operations and create strategies for the effective use of finances within a certain nation's mission.
6) Political Officers
Communication between nations is managed and facilitated by political officers in diplomatic missions. They support the government by providing guidance and analysis on initiatives, strategies of action, current affairs, and other global issues. Additionally, they support the resolution of international conflicts and guarantee the smooth operation of negotiations. Political officers operate as a point of contact for citizens of their own country when they are abroad and represent their nation outside the country.
Also, Read About Diplomacy and Tact: The Essentials of Leadership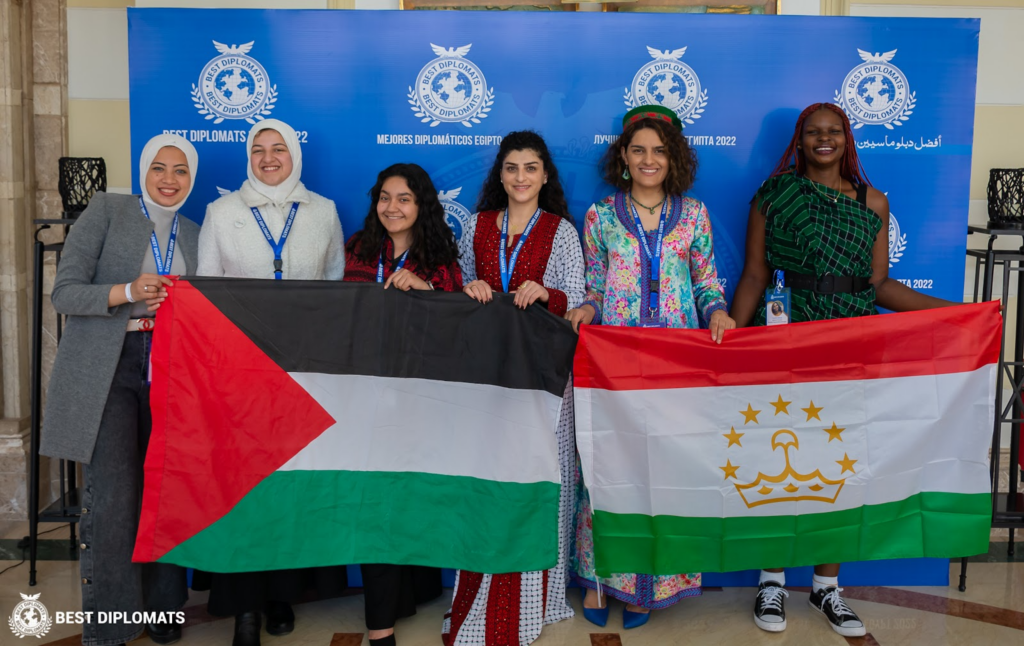 Job Description of A Diplomat
Diplomats perform their jobs according to their roles and the receiving state. Their job description varies to their working country:
Consult with high commissioners and embassies abroad.
Respond to inquiries made in person and others including written communication and international connections, with departments, and members of the public.
Publish and edit reports. Contribute to the development of policy to assist their colleagues.
Arrange ministerial and diplomatic visits and assist tourists and maintain information about it.
Control departmental spending and manage particular departmental tasks.
What Skills Do Diplomats Need?
Since diplomats work with people from different countries who hold various cultures, beliefs, and values, they are proficient in a variety of skills to carry out their duties effectively. They possess strong leadership skills and work collaboratively with people. They are skilled negotiators who can discuss points of view, strengthen bonds, and bring different groups together. They make wise judgments on foreign policy by conducting thorough research and examining various informational aspects.
Diplomats have great communication skills. Their written communication abilities help them persuade people and communicate with them effectively. Most of the diplomats are bilingual or multilingual. They know foreign languages to better communicate with foreign governments. Diplomats are also aware of various cultures. Cross-culturally aware diplomats are better able to negotiate and complete tasks and meetings successfully.
Also, Read About The Significance of Building the Diplomatic Skills
Ranks in Diplomacy
In modern-day diplomacy, diplomatic ranks and roles determine the seniority of diplomats within their own country. Each country has a separate ranking structure. The following is the standard diplomatic hierarchical structure in a diplomatic mission:
Ambassador
Chargé d'affaires ( acts in the absence of ambassador as head of diplomatic mission)
Minister
Minister- Counselor
Counselor
Secretary (First, Second, and Third)
Attaché ( Military, Defense)
Assistant Attaché
What is the Average Salary of a Diplomat?
Diplomats get earnings and benefits appropriate to their rank. The average compensation package for a diplomat consists of a base salary along with bonus payments, travel reimbursements, housing or rental reimbursements, and other supplemental benefits. The pay of a diplomat is based on the grade level or rank of the Foreign Service Officer of a state. In general, diplomats of higher ranks of diplomatic missions receive higher salaries than those at lower levels. U.S. Bureau of Labor Statistics states that the average salary political scientists and diplomats make is $122,510, or between $61,480 and $172,490. 
Learn the Roles of Diplomats with the Best Diplomats
By reading this blog, you will better understand what a diplomat performs. You can determine if you are the ideal candidate to become a diplomat by becoming familiar with the responsibilities, ranks, and abilities required by diplomats. To learn more about diplomatic skills and practices, you can join Best Diplomats. Best Diplomats is an international diplomacy and leadership learning platform that provides excellent opportunities to practice diplomacy worldwide by participating in diplomatic conferences.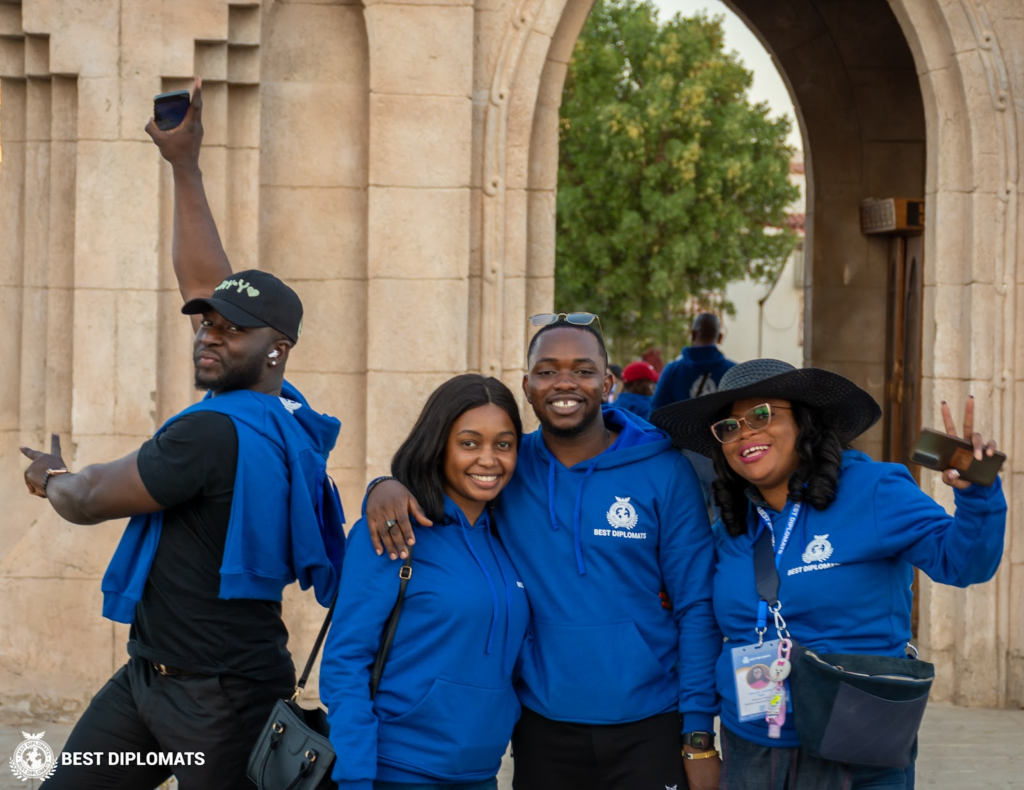 Register Yourself With the Best Diplomats!
Conclusion
Being a diplomat is a prestigious job that allows you to have a great impact on foreign services. Diplomats are involved in solving global issues through collective solutions, whether they are collaborating with industrialized or developing nations, big enterprises, or non-profit organizations. They can strike a balance between their own government's interests and those of other nations and negotiate contracts that are advantageous to all parties. Since the globe has become more globalized, diplomats have a crucial role in determining how international relations will develop in the future.
FAQs
What is the difference between an ambassador and a diplomat?
Ambassador is the head of the diplomatic mission of the sending state in the receiving state. He is the front face or the image of his country in the host country. He looked after all the operations going on within the consulate. While a diplomat can be any individual who is responsible to conduct relations and diplomacy with other sovereign nations. 
What is the role of a good diplomat? 
The primary goal of a good diplomat is to represent and safeguard the nationals and interests of the sending state and initiate and facilitate treaties, conventions, and other strategic agreements.
What are the important skills a diplomat must possess?
The most important skill a diplomat must possess is effective communication. Diplomats are effective communicators, negotiators, mediators, problem-solvers, and peace-makers.