Becoming successful is hard in itself. You add inspiring others to the mix, and it becomes one of the most daunting tasks ever. And yet, there are numerous inspirational female business leader that have managed to create ripples in water. These exceptional women have not only achieved something magnanimous themselves, but have also inspired generations to follow their lead.
In this article, we will be discussing the 15 most inspirational female business leaders that continue challenging the status quo and making rounds on the internet.
So if you are looking to be amazed by how amazing women can be, continue reading ahead.
15 Most Inspirational Female Business Leaders of the World
1) Rosalind Brewer
One of the most inspirational female business leaders, Rosalind Brewer, took the internet by storm when she became the CEO of Walgreens in 2021. Apart from holding the reins of the one of the most successful companies, she also became the 2nd black woman to lead a Fortune 500 company.
But her road to success didn't start with Walgreens. She also made news when she became the first black woman to be COO of Starbucks. She was also the CEO of Walmart. Throughout her exceptional career, she has been a spokesperson for the rights of black women. She is a strong advocate for diversity and inclusivity in the workplace and the market.
Also, Read About: How can leaders bring diverse people around?
2) Michele Buck
Michele Buck set a record when she became the first ever woman CEO in the Hershey company. In its 127-year history, no woman was promoted to the top leadership position. In 2021, after the inclusion of Michele Buck, Forbes named the company the most female friendly in the world.
She has also devoted her life to make the company more inclusive and diversified. Under her leadership, Hershey plan on increasing the number of women employees to at least 50 percent till 2025. During covid, the company, under Michele Buck, managed to launch the 'Pathway Project': a project to increase diversity and inclusivity in a 5-year span.
On top of all of this, Michele Buck also plans on closing the gender pay gap at the company.
3) Thasunda Brown Duckett
Known for her passion to help minority communities and people of color, Thasunda Brown Duckett has the honor of being one of the two Black female leaders heading the Fortune 500 companies. She is the CEO of the Teachers Insurance and Annuity Association of America, an insurance company that ensures greater inclusivity for everyone.
She is also known for being the forth ever black woman leader who heads a Fortune 500 company. This makes her one of the most inspiring women all around the globe. She is also a board member of companies like Nike, Sesame Workshop and the National Medal of Honor Museum. She is also on the board of Robert F. Kennedy Human Rights Organization.
4) Elizabeth A. Vazquez
The cofounder and CEO of WEConnect International is yet another inspirational figure for females. She runs a networking organization for businesswomen all over the world. The role of her company is to certify, register, educate and identify women business enterprises. The criteria are that these businesses should be 51% owned, controlled or managed by at least one woman.
She finds out such businesses and then connects them to potential customers. She has also a coauthor of Buying for Impact: How to Buy from Women and Change Our World. Additionally, she is an advisory councillor at Procter and Gamble Supplier Diversity Council. She has also been championing the rights of women of color. She says "If you've never seen anyone who looks like you own and grow a business, it's hard to imagine yourself doing that,"
5) Sara Du
With an ecosystem supporting more than 150 tech partners, Sara Du's company has set a new standard for others to follow. She is the founder of the eCommerce automation startup Alloy Automation and is tapping into a crucial need of the post-modern world. The world economic forum found out that around 80% of respondents believe "they are accelerating the automation of their work processes and expanding their use of remote work."
Sara Du lists three areas on which she wants to focus on the year 2022. She wants to fix data fragmentation, leverage her customers for acquisition channels and upselling her services using intelligent means. Her team is very diverse and spans six time zones, making her an inspiration for many. Additionally, she is a great entrepreneur who has managed to steer in the right direction in very less time.
6) Meg Whitman
Becoming the CEO of a company is one thing, but to take a company to exponential growth is another ballgame altogether. Meg Whitman is the CEO of Quibi, and she is famous for taking eBay from a rough $5.7 million sales to a whopping $8 billion in sales in just a decade. After leaving her job at eBay, she became the CEO of Hewlett-Packard in 2011 and remains on their board till date.
Amongst her other achievements is the acquisition of Discover magazine by Disney. She helped seal the deal when she was the vice president of marketing at the Walt Disney Co. Whitman is also a stout supporter of the inclusivity drive. She has been the national co chair of Senator John McCain's presidential campaign in 2008.
She has also written a very successful book "The Power of Many: Values for Success in Business and in Life," Her quote, "Success happens when good people with good intentions cooperate and work together over a shared interest." has garnered a lot of praise online.
7) Katrina Lake
This list would be incomplete without Katrina Lake. She is the founder and CEO of Stitch Fix. She has the honor of being the youngest woman in tech to have led an initial public offering in 2017 when her company went public. At 36 years, she is one of the most famous entrepreneurs who have succeeded in growing her online shopping service to be worth billions.
Many people don't know that she started her company in her apartment in 2011. She had a vision to combine real stylists to data and provide excellent service to her customers. It is because of this reason that she has more than 6 million customers today.
She has been listed in the 40 under 40 list published by Fortune Magazine in 2018. The rest is history.
8) Ruth Bader Ginsburg
There is hardly anyone who is not familiar with the name: Ruth Bader Ginsburg. Whether you agree with her opinions or take on things, you can't help but deny that she was one of the most influential women in the United States. She was a graduate of Columbia Law school and spent her entire life championing the rights of women. She was also a strong advocate for gender equality in the United States.
Her exceptional persona made her the second woman ever to serve on the Supreme Court of the United States. During her long tenure, she spent a lot of time in and out of the courtroom to ensure the minorities, and especially women, were treated fairly and equitably.
She spent more than 30 years as an associate judge of the Supreme Court and has ruled on a number of landmark cases, thus making her a highly influential figure all around the globe.
9) Amelia Earhart
In the world that wants to put women in boxes, Amelia Earhart made waves when she broke all stereotypes and became the first female pilot to fly across the great Atlantic Ocean. But she did not stop at her success. She has been working hard towards creating an organization that is geared towards building the careers of other female pilots.
She is a celebrated female aviator with a plethora of best-selling books. She has also launched a clothing brand with the vision "for the woman who lives actively."
All the above characteristics has made her come out as an emerging leader in the world. But identifying these emerging leaders can be a challenge, especially if they are not involved in something as magnanimous as this.
Also read: How to find emerging leaders using the 15 trait criteria.
10) Sofia Vergara
With her jolly and fun personality, Sofia Vergara is not your usual inspirational female business leaders. However, when you dig deep into her work and her personality, you will realize why she made the list. She is a great female entrepreneur who is passion about all things women.
She launched an underwear collection, Vergara's EBY. In just a small-time period, she managed to sell thousands of her underwear all around the globe, making her one of the most successful female business leaders. In addition to this, EBY also sells makeup, fragrances and has an entire furniture line. This has allowed Sofia Vergara to stand out in the crowd.
What makes her even more special is her commitment to empowering other female leaders. Apart from being an active spokesperson for women cause, she also donates a portion of her sales to finance female entrepreneurs around the globe.
11) Ruth Porat
Ruth Porat was the executive vice president and CFO of Morgan Stanley. She not only did an exceptional job as the CFO, but also guided the institution and brought it out of a wreck of financial crisis. She currently serves as the CFO of Alphabet, Inc and Google.
She is from England, and moved to Massachusetts because her father became a research professor at Harvard. She has a masters in Industrial relations and also has an MBA, thus making her extremely skillful in her job.
Ruth Porat is also an extremely inspirational figure for females. She was one of the only top tier executives who spoke up against sexual harassment during the Google Walkout for Real change. She also addressed questions from her employees during the walkout.
12) Alina Morse
Some people are born leaders. They set the benchmark high for themselves at an early age. Alina Morse founded the Zolli Candy when she was only 9 years old. The company manufactures sugar-free candy that does not contain any artificial sweeteners.
At just 17 years of age, Morse became the youngest Inc 5000 CEOs in the world. Additionally, Zolli Candy has had the privilege of being one of the fastest growing companies of the world. She has also been invited to the White House twice by Michelle Obama. She is also the youngest ever person to be on the cover of Entrepreneur magazine.
Her story is testament to the fact that age is only a number and does not hold back anyone from achieving their goals.
13) Melanie Perkins
Melanie Perkins is the cofounder of Canva- a graphic design platform that took the world by storm. Today, around 85 percent of the Fortune 500 companies use the graphic design application to further their businesses. However, the road to success has not been easy for this stellar performer.
At just 19 years of age, she started pitching her vision to others. She wanted to create a user-friendly online platform that makes designing easy for everyone. Currently, she has the honor of being one of the youngest female Tech CEOs. In 2022, Perkins was included in the Top Under 30 of the Decade by Forbes. This was after Perkins was able to grow her company to a whopping $1 billion in just six years.
Perkins is also an epitome of fairness and kindness. She supports inclusivity and diversity at the workplace and has implemented sound policies that reduce hiring bias. Additionally, her company Canva has 41 percent of female employees. Compared to the market average of 28, this is absolutely amazing.
14) Tara Mustafa
For far too long, the gaming industry is dominated by men. Tara Mustafa has worked tirelessly to end this. She is an award-winning game designer who has founded Code Coven. This is a platform that provides marginalized communities, especially women, to enter gaming through coding.
However, before becoming an inspiration for others, she spent a considerable amount of time gaining experience herself. She worked with gaming studies like EA and Microsoft. Now, her company offers part-time courses that allow people to learn coding from within the comfort of their homes.
Moreover, she is very vocal about raising women voices around the globe. By changing the gaming industry, she aims at reducing the many stereotypes associated with women all around the world.
Also, Read About: How can Great Leaders Change the World for the Better.
15) Shiza Shahid
Shiza Shahid is yet another force to be reckoned with. She was working at Stanford University when she started mentoring a popular activist, Malala Yousafzai. She cofounded the Malala Fund alongside Malala Yousafzai. Currently, she is the CEO of Our Place, which is a famous cookware brand that taps into the needs of the multiethnic and modern Americans.
"People wouldn't have assumed I would have made this move, but, as immigrants, my partner and I literally found our place by cooking and sharing foods with our new communities," Shahid said when people asked why she entered the cookware industry.
Apart from selling kitchen products, she also does a lot of non-profit work. She donates thousands of meals to underprivileged communities and continues to live up to the values she learned while working with the Malala Fund.
What Are the Attributes of Inspirational Female Business Leaders?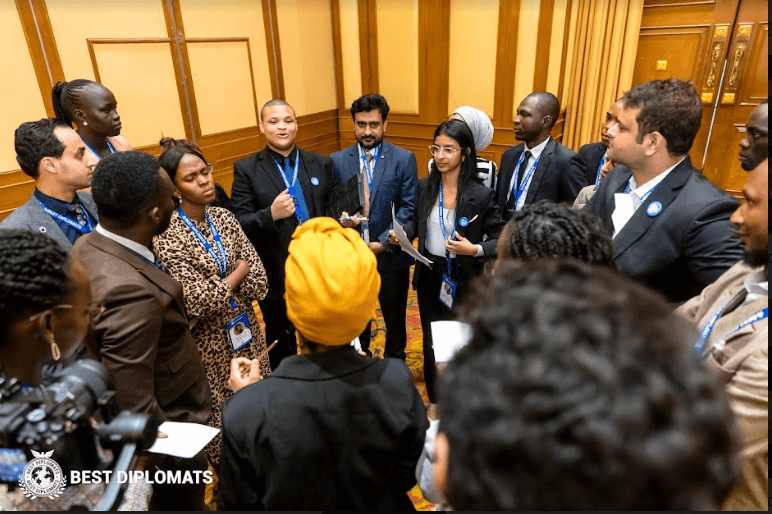 Before we move on to the list of 20 most inspirational female business leaders, it is important to know what qualities these women possess. You can also inculcate these attributes in yourself, so you can also become an inspiration to the future generations.
1. Strength to Take Up Challenges
You can live a pretty good and comfortable life if you never go expose yourself out in the open. If you remain within the confines of your home, you will never know what it is like to face hardships. Inspirational female business leaders realize that the task at hand is magnanimous, but rather than giving up at the start of the race, they tie up their shoes and run as fast as they can. Needless to say, they manage to win in the end.
2. Perseverance in the Face of Hardship
The first failure hits you hard. You may even want to give up entirely. However, there are some people who gain more strength when faced with a calamity. They learn from their mistakes and try to do better next time, but it is not as easy as it seems. Since women have to face hurdles as well to survive and thrive in a patriarchal society, their challenges are ten times bigger. But those of them that persevere end up doing great in life.
3. Ability to Create Women-Empowered Workplace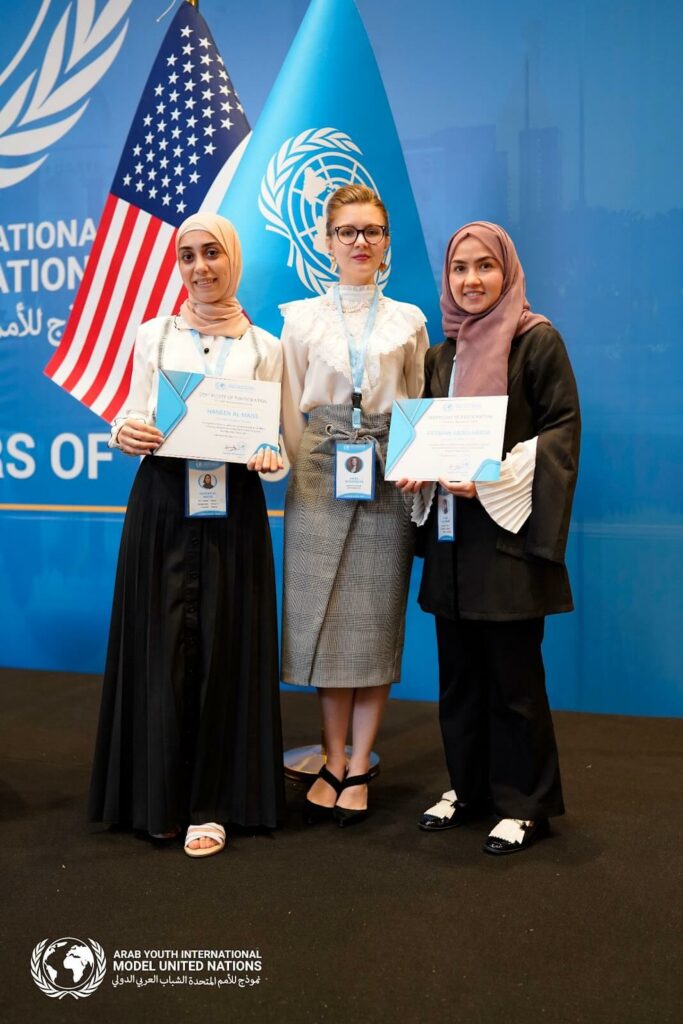 Great women leaders are not content with finding good opportunities for themselves. They also do their best to empower and encourage other women. You will see them working tirelessly to minimize discrimination and exclusion in the companies and organizations they had. A clear example of this, Ruth Ginsburg, the US Supreme Court justice, who worked day in and out to ensure women are treated fairly and kindly.
4. Adaptability to Diverse Stimuli
No person who achieves greatness can be comfortable all the time, but women especially don't have this luxury. Female business leaders realize that they are trying to make their mark in a highly polarized and male dominated society. This is why you will find them adaptable to a range of diverse situations. They will have a thick skin that can survive the challenges thrown at them from all directions. This is what makes them so ruthless.
5. Assertiveness and the Ability to Ignore Bad Advice
The road to leadership is laden with difficulties. You will have a plethora of people mooching off you in hopes they rise in their ranks. From giving, you selfish to purely bad advice, their numbers will be in the dozens. A good leader knows when to say no and lead from the front. Compared to males, Females are more considerate of who they surround themselves with. Moreover, they are very assertive: a quality that every great leader needs to have, at least in Jordan Peterson's opinion.
6. Skillful and a Multitasker
You can have all the exemplary traits of a great leader and still not stand out in the crowd. Sometimes you lack so much in skill and expertise that nothing else can make up for it. This is why females who thrive in their respective fields work tirelessly to ensure they have all the prerequisites fulfilled first. They will strive to get the best grades throughout college and university, and then work multiple jobs, so they get the most experience. This makes them ready for being an inspiration later in their life.
7. Determination to See Things Through
Most of us start things, face a setback, and then move on to other things. The ability to see things through, even if they are bound to fail, is a quality reserved for great leaders. These female leaders stand tall in the face of hardships and try to achieve their goals, regardless of how many setbacks they face. Moreover, they are great at admitting their mistakes and taking responsibility when things don't work out. This is what makes others look up to them.
8. High Morals and High Ethics
You may think that all the rich and successful people are corrupt, that they have managed to step on the ladder of success by pushing down others. This may be true for some people, but not for people who inspire others. Inspirational female business leaders don't have it easy; they get many opportunities to compromise on their morals, but they don't. They stick to promoting the right things: ensuring equality for all, ending discrimination from within their mix and encouraging others to achieve greatness.
9. Empathy and Humanity
Empathy and humanity are ingrained in them and make for an integral part of them. Since they try to uplift and inspire others, they also make a conscious effort to listen to others. From having other women's back to creating opportunities for them, female leaders do it all. However, this empathy is not just reserved for other females, it shows when these inspirational female are dealing with any minority. This is one reason why most people feel more respected and validated when working under female leaders.
10. Excellent Listening Skills
Most companies fail because the bosses are not great listeners. But leaders are different from bosses, especially female leaders. From an early age, women are taught to listen more and speak less. Although this comes with negative connotations, it also offers a silver lining. The ability to listen like a leader makes these women become more perceptive and knowledgeable. They take in more from their surroundings and use this additional knowledge to inspire others and make a greater change in the society.
Also, Read about: 7 tips to help you listen like a leader
Best Diplomats-Creating Inspirational Female Leaders for the World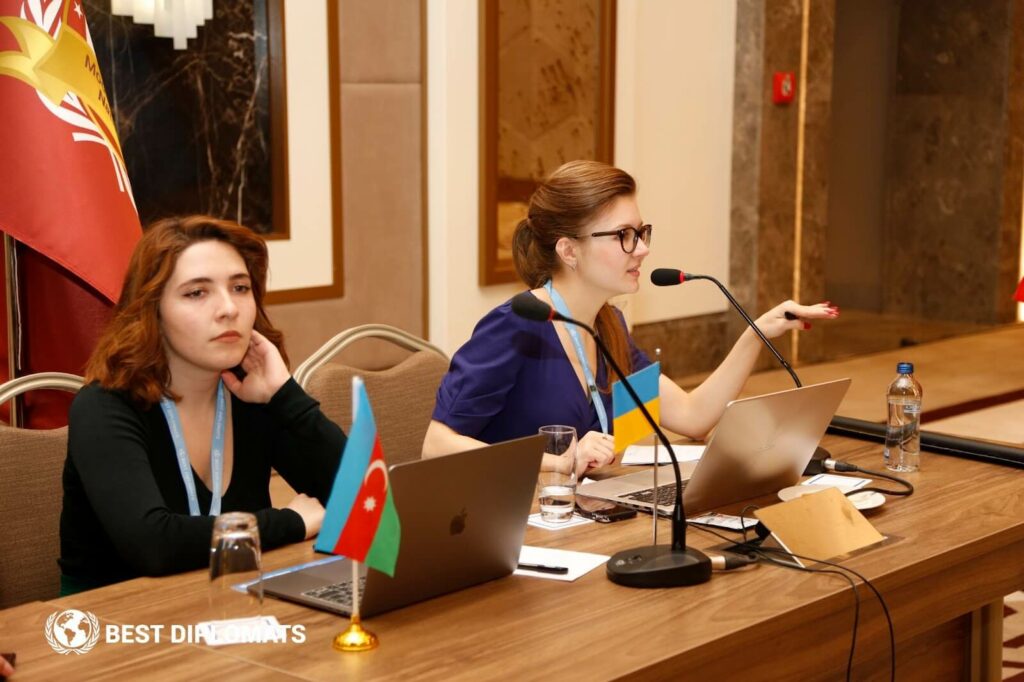 Most organizations facilitate men in becoming leaders. From having a stereotypical approach to allowing for discrimination, they make for an unsafe place for women. Best Diplomats has always believed in gender equality and equity. The organization makes a conscious effort to take in an equal number of male and female participants to its sessions every year.
Speaking of sessions, Best Diplomats holds a number of conferences that help build your confidence and encourage you to become great speakers. Moreover, it allows you to interact with hundreds of young potential leaders from around 85 nations. This teaches you diversity and the ability to interact with people from other cultures.
Visit the link to know more about the registration process.
Conclusion
Some people make great sales. Others become CEOs of their companies and make a name for themselves and their family. There are very few who are able to achieve great things, not just for themselves, but for their communities. Females have it hard, but there are some women who have managed to tip the scales in their favor.
From becoming game changers in their respective fields to inspiring thousands of other women, they have done it all. If you want to follow their path and make a greater change in society, register with Best Diplomats.
FAQs
What Should You Ask an Inspirational Female Business Leader?
If you want to follow in the footsteps of inspirational female business leaders, it is important you ask them the right questions. Here are some to get you started. 
1. What inspired you to become a leader?
2. How many years did it take you to reach the top?
3. How many careers had you switched, or did you always know what you wanted to become?
4. What motivated you to step up and lead from the front?
5. What were some of the challenges you had to overcome?
6. What is your advice to other female leaders looking to get ahead in the game?
What Are the Challenges Female Leaders Face in the Workplaces?
Some of the top challenges female leaders face include the following
1. Unconscious bias and prejudice towards women working in a male dominated world.
2. Gender pay gap that disincentivizes women from working the job. 
3. Lack of proper training and good mentors that can coach women.
4. Bullying, gender based harassment putting women down
5. Higher expectations and pressure to prove themselves as compared to men. 
6. Lack of equitable policies to protect women. 
7. Limited career advancement opportunities.
What Makes a Successful Female Leader?
Women can become exceptional leaders because they have been facing and overcoming challenges since the beginning. This has made them more thick-skinned and resilient. Additionally, women tend to dream big and are more hardworking, which helps them achieve their goals. Lastly, they are more rational, which allows them to understand the market and act accordingly.