Good or bad, regardless of the situation, leadership has to come through and be the pillar that the organization stands on. Incompetent leadership can destroy the company or the organization. But what guarantees competency? Learning agility in leadership is one of the most important metrics to look out for.
Agile leaders tend to have mental agility, people agility, good self-reflection, and above all, change agility. These attributes help them get ahead in the game and learn the ins and outs of the world they inhabit. Additionally, agile leaders are risk-takers and resilient, which allows them to take an ordinary company and make it achieve greater heights.
If you want to learn about learning agility in leadership and how it helps companies and society, continue reading ahead.
What Is Learning Agility in Leadership?
Learning agility in leadership refers to a leader's ability to learn, unlearn and adapt themselves to changing stimuli. Agile leaders can revise and review their strategies in times of uncertainty and come up with solutions that guarantee the best results.
Role of Learning Agility
Agility, as a trait, is important for everyone looking to get ahead in life. However, it is most integral for leaders who want to rise to higher ranks. The ability to react quickly to changes helps a leader make the right decision. Additionally, it allows the leader to hone their skills, so they don't put their position, as well as the well-being of others, in jeopardy.
To better understand the role of agility, take the example of the recent Covid Crisis. The pandemic posed an unprecedented situation for all. The markets were down, and the businesses were incurring heavy losses. Most leaders gave in to the crisis and let their businesses flunk.
However, agile leaders calculated the change in circumstances, quickly analyzed the alternatives they had, and came up with innovative solutions to make the most of a bad situation. Agile leaders used social media platforms and online delivery services to help keep the revenues up. Moreover, they even bore short-term losses so that their businesses could sustain themselves and not go into bankruptcy. This is just one of the many ways in which agile leaders handle a difficult situation.
Characteristics of Learning Agility
Everyone stresses on the importance of learning agility in leadership. However, there is hardly any information on how to learn the art of agility. Here are a few steps you can follow to become more agile.
1. Setting Goals
There are people with ambitions and there are people with goals. However, it becomes moot if your goal is not followed by tangible steps in the right direction. Agile leaders set up realistic goals for themselves and then work towards achieving those goals.
2. Identifying Your Skills
Once you have identified the goals, it is important to ensure that your goals align with your skill set. Imagine you want to be a world-class builder, and you have a degree in psychology. Although some people can go against the tides and do the impossible, for most people, it is important to have goals that are in line with their professional experience and degree that they have.
3. Attending Agile Learning Programs
Some people believe that agility comes from within; nothing can be farther from the truth. People become agile when they push themselves and work hard. If you have identified the right goals and have the adequate skill sets to match your ambition, it is time you attend excellent training programs like the ones offered by Best Diplomats. These hone your skills and help you with learning agility in leadership. 
4. Help Empower Others to Be More Agile
One of the most important attributes of leaders is that they not just work to improve themselves, but also try to empower other people and teach them how to be more agile. These leaders realize how important it is to be quick on their feet.
Through mentorship and coaching, they try to help others learn these skills. This includes advice, tangible help, and motivation.
5. Become Exceptional Communicator
You can not do much in life if you can not articulate your thoughts well. To become an agile leader, you have to have flawless communication skills. Start by developing your language and your vocabulary.
Make a habit of using more impressive words in your everyday life. This reduces fluff in your language and helps you communicate a big idea using fewer words. Additionally, make sure you improve your non-verbal communication. This leaves a good impression on your audience.
6. Review and Revise Your Approach
If A does not work, try B. If B fails, try C, D, or even E. An agile leader is quick on their feet and never hesitates to take an action. Rather than fixating on one "great" idea, agile leaders go through trial and error to ensure they do what is best for the task at hand. They review and revise their approach until they land on an idea that suits them well.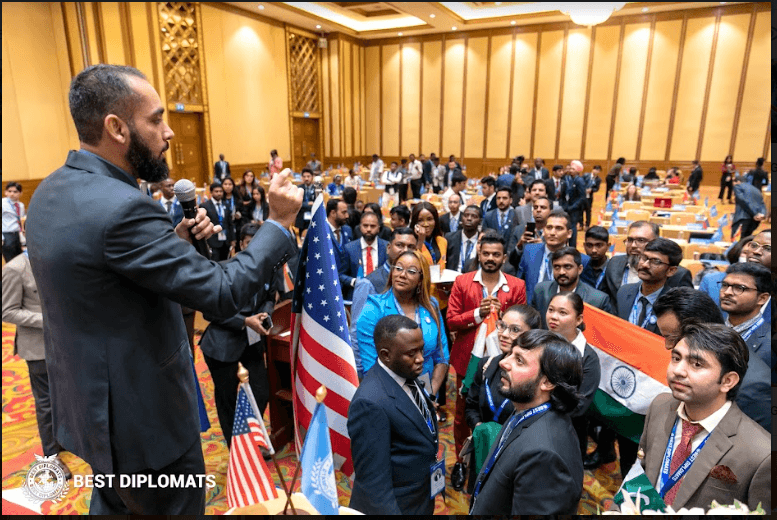 Why Learning Agility Is Necessary Today?
Learning agility in leadership helps you make a mark in the world. It guarantees success both within an organization and outside. Here are all the reasons why you should become a more agile leader.
1. Learning Agility Is a Win-Win for All
For the agile leader, it helps make them prominent in their surroundings. It helps them complete complex tasks in less time. Additionally, it helps them emerge as a force to be reckoned with: someone that others look up to. For the company they work in, agile leaders bring in substantial and quicker results. When external stimuli become unfavorable, agile leaders think quickly and come up with unique solutions to solve the crisis at hand.
2. It Helps You Innovate and Be Creative
Agile leaders like Mark Zuckerberg and Elon Musk are also innovative and can do wonders for society as well. Learning agility means that you can adapt quickly and are not stuck in the past or the present. You have future-oriented thinking, which helps you grow and come up with creative solutions to mundane, everyday problems.
3. A Learning Mindset Helps You Grow
Growing naturally and gradually is wonderful. However, having a learning mindset and a constant drive to improve your skills takes you places. Agile leaders are not self-absorbed. They don't believe in their superiority. They realize that they have shortcomings, and they can fix those shortcomings and become something wonderful. This thinking pattern helps them continuously improve and expand their knowledge.
4. Makes you Adaptable
Learning agility in leadership allows you to learn a new skill set in one place and apply it to another situation. This makes you adaptable, and if there is anything that the recent pandemic taught us, it's how important it is to be ready for any kind of situation. Agility is the need of the hour and the most important factor that will ensure a person's success in the future, so you must learn agility.
5. Helps the World a Better Place
Agile leaders do wonders, not just for the places they work in, but also for the communities they inhabit. They are hardworking, can think quickly, and are adaptable. This makes them perfect for bringing positive change in society. They also inspire other people and empower them to reach their potential. Agile leaders like Jacinda Arden and Abraham Lincoln were very skillful and could come up with excellent solutions to complex problems.
Also Read: How inspirational female business leaders conquered the world?
Assessment of Learning Agility
Whether you are looking for emerging leaders or assessing learning agility in yourself, there are a couple of metrics to look out for. Having all 5 kinds of agility will help you become an unbreakable force in the world.
1) Mental Agility: Ability to Deal With Complexity
Agility in leadership comes when you possess mental agility: the ability to deal with complex situations in little to no time. Leaders often have to take quick and crucial decisions within seconds.
From deciding whether to go for a counterattack to deciding whether to invest in stocks, leaders can not risk making mistakes. This is why learning agility in leadership is integral to their role.
2) People Agility: Ability to Work With Diverse People
Another important attribute is people agility, which roughly translates to the ability to deal with and work with a diverse group of people. Leaders can not remain in their shells and only deal with like-minded people. They are expected to expose themselves to difficult situations and circumstances.
This requires them to speak and convince a variety of different people. People agility helps them understand the dynamics of these diverse people and deal with them accordingly.
Also read: How can great leaders bring diverse people around?
3) Change Agility: Ability to Accept Change
The third most important attribute of learning agility in leadership is change ability: the ability to deal with any kind of change in the circumstances. Great leaders like Abraham Lincoln and Nelson Mandela were quick on their feet. Whenever a calamity or a crisis hit, they accepted the situation quickly rather than sulking over it.
This gave them the courage to think quickly and act even quicker. Additionally, it allowed them to become an inspiration for leaders who fear change and want to remain in their comfort zones.
4) Self-Awareness: Ability to Recognize One's Shortcomings
No one is perfect, and agile leaders understand this more than others. They may possess the exemplary traits of leadership or be the best at their jobs, but they realize that they are bound to have some shortcomings. Agile leaders are self-aware.
They know of their pros and cons. They do their best to enhance their pros and minimize their cons. Rather than blaming their mistakes on others, they take responsibility and try to correct their actions. This is what builds people's trust in leadership.
5) Results Agility: Ability to Deliver Results
You can have all the qualities of a great leader, but still not be able to deliver the right kind of results. Sometimes, it's luck not favoring you, but more often than not, it's your lack of effort. Agile leaders realize that there are plenty of fish in the pond. They know that they can be quickly replaced.
This is why agile leaders work twice as hard, so they can get the right results and deliver on their promises. They also realize why leaders fail, and they do their best to learn from other people's mistakes and do better. 
How Can Companies Measure Learning Agility?
According to Warner Burke, a professor of Psychology and Education and Columbia University, around 50% of leaders who are hired by companies fail at their tasks. He thinks that these leaders lack learning agility. If you are a company looking for competent leaders, here is how you can measure learning agility in leadership.
Acting on ideas quickly
Flexibility to new ideas
Experimental approach
Performance risk-taking
Interpersonal skills
Ability to collaborate with others
High self reflection
1. Acting on Ideas Quickly
When looking for agile leaders, the first thing companies need to assess is somebody's ability to act on ideas as quickly as possible. Don't look for people who have a lot of plans and ideas, but no courage or determination to act upon them quickly. Look out for people who come up with unique ideas, but then also follow them through till the end. These are the people who have a transformative leadership style and will change the world.
2. Flexibility to New Ideas
Agile leaders are also very flexible in terms of their outlook. Even if they work hard to push an idea, they don't get fixated on it. Rather, they try to find new avenues that help them achieve even greater things. This ability was most tested during covid when great leaders used social media platforms to up their game and come out of the crisis.
3. Experimental Approach
Another quality that a lot of people lack is an experimental approach. Whether it's business or society, great leaders are always looking to make the status quo a little better. However, the only way to achieve this is by taking risks and not being afraid to challenge the system. So while looking for agile leaders, make sure you find people who don't always follow a guideline but find unique ways to do things.
4. Performance Risk-Taking
Take the example of Sarah and Malik, two young emerging leaders working in the same company. When Covid hit, Sarah wanted the company to keep their sales up by increasing the prices. On the other hand, Malik wanted the company to sustain itself even if it has to incur some losses.
Had the company followed Sarah's advice, it would have shut down and lost the trust of the customers. By following Malik's advice, the company was able to sustain itself through the difficult time and not go into bankruptcy.
5. Interpersonal Skills
The ability to speak and the ability to speak well is a skill reserved for only a few people. Companies are always looking out for people who can communicate well. Agile leaders don't just have great ideas, they also can articulate them in a way that they inspire and encourage others to follow their lead.
6. Ability to Collaborate With Others
Agility in leadership is also the ability to collaborate with a diverse group of people. Whether it's competitors, teammates, or cross-departmental collaboration, agile leaders can work well with anybody and enter into no conflicts. Additionally, they are pleasant and agreeable people who can command a room well without offending anyone.
7. High Self Reflection
This may be difficult to assess, but agile leaders will have this knack for self-improvement that is lacking in other people. You will find them in a constant state of self-reflection. Rather than sulking over past failures or focusing too much on exterior circumstances, these agile leaders will look within themselves and will try to find ways to better themselves. This helps them grow continuously.
What Is the Difference Between Employees With Low Learning Agility vs Employees With High Learning Agility?
| Sr.No | Employees With High Learning Agility | Employees With Low Learning Agility |
| --- | --- | --- |
| 1 | Can adapt to difficult situations | Get stuck on one solution and are unable to change according to circumstance |
| 2 | Can take decisions quickly | Are unable to calculate the pros and cons of a decision quickly |
| 3 | Have skills that back their ambition | Their goals and ambitions don't align with their skills |
| 4 | Can easily navigate through difficult business conversations | Struggle with difficult conversations |
How to Increase Agility in Yourself?
1) Be a Seeker
Whether it's opportunities or platforms, agile leaders will always look for ways to get their desired results. A seeker will find silver linings in the most complex of situations. Even if the benefits are not great, agile leaders take every opportunity in hand and make the most of a bad situation.
2) Hone Your Skills
You can not transform a company or a society without being the very best at a particular job. Make sure you take classes, training, or coaching and hone your skills to the best of your ability. A leader may not have to do everything themselves, but they should be able enough to do everything themselves.
3) Internalize What You Learn
The world around you is in constant reflux. It changes quickly and allows you to witness a lot of extraordinary things. It is your job to look at the world with perceptive eyes and learn what it has to offer. Whether it's through interaction with people or nature, make sure you learn skills like patience, resilience, and hard work. Internalize them so they become part of your personality for all times to come.
4) Adapt, Change and Improve
If you want to live a mundane and ordinary life, you will not have to change or continuously improve yourself. However, if you want to be a leader that inspires and empowers other people, you have to adapt to the situation. Society may not understand you and the world may not follow your timeline, it is your job to adjust your pace and move with the tides.
What Are the Traits That Boost Your Overall Learning Agility Process
1) High Determination
Determination is to do things the right way, a determination is to see things through, and determination is to complete a task even if everyone is against you. If you are a young, passionate person, you can start with a simple habit of completing your tasks. This will help boost your agility in the future.
2) High Resilience
Life is hard. It rarely gives you everything served on a silver platter. However, people who are resilient and don't give up can shift the tides and become the most successful at what they do. Resilient people are also more appreciated and given more difficult, yet rewarding, tasks.
3) Higher Organizational Skills
Imagine two people, Sam and Donna. As a student, Sam was always the messy one, having his things scattered around his room. On the other hand, Donna was organized and always submitted all her work on time. She never had difficulty completing tasks or finding things. Sam frequently lost things and found it difficult to complete tasks on time. Who do you think will become a more agile leader in the future?
4) Continuous Learning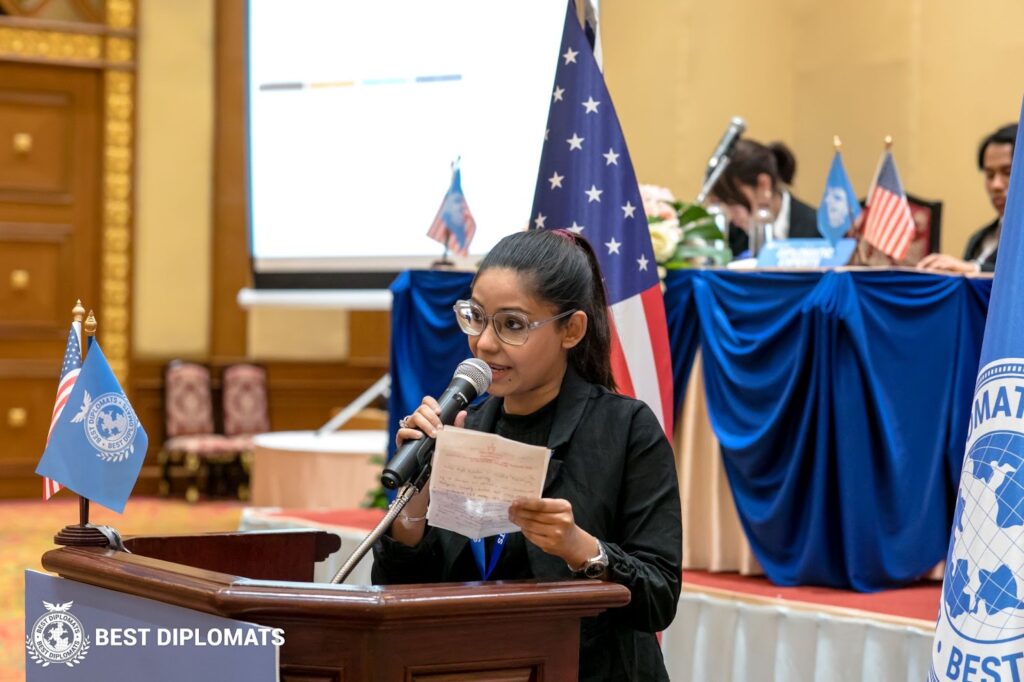 If you want to be an agile leader, work on yourself. Read as many books as you can. Next, write in your diary, write for blogs, and continuously find ways to express your opinion. This helps you become an influential member of society. Additionally, it hones your communication skills, so you can land good opportunities in the future. 
Ready to Take the Next Step? Join Best Diplomats Today
Agility in leadership is not innate; it can only be learned through continuous effort and determination. Although there are many training programs that promise great results, Best Diplomats is the only recognized platform that can give you quick and guaranteed results. 
Through its three-day conferences in New York, Istanbul, Dubai, and others, you can learn agility, public speaking, and effective communication skills. You also get to interact with a diverse group of people. You get to learn about new cultures. This makes you more humane and compassionate, and thus a better leader for the future.
If you want to register for one of their amazing training programs, click here.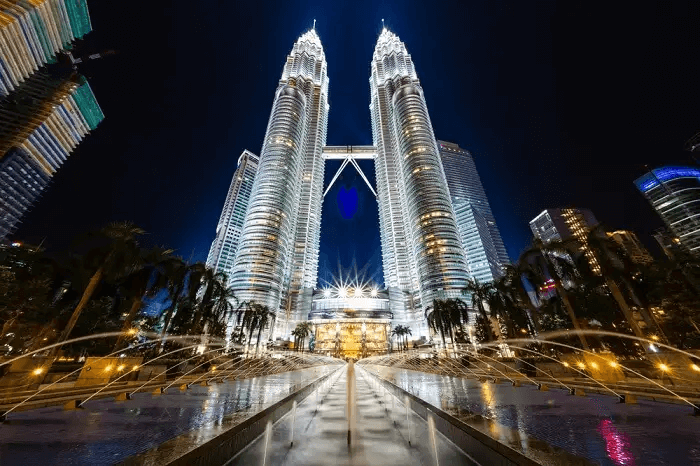 Conclusion
The ability to continually and rapidly learn, unlearn and relearn mental schemas and practices is important and makes you an exceptional leader for the future. Agility in leadership comes in handy during challenging times. Apart from helping you make quick decisions, it also helps you adapt to changing circumstances. 
FAQs
What Are the 3 Main Components of Agility?
Physical agility goes hand in hand with mental agility. A person who is not physically able can not do much else. Physical agility is the ability to move and change one's direction and position of one's body effectively. It also requires you to have good coordination, speed, balance, and a quick response to changing stimuli. 
What Does Agility Mean in Leadership?
In simple terms, agility in leadership is the ability to lead effectively and quickly. It also translates to good organizational change that is brought upon by the leader. Additionally, agility in leadership is the ability to navigate complex situations easily. 
What are some examples of learning agility?
Some examples of learning agility include individuals who were able to transition to online services when covid hit. Agile leaders were also quick to stabilize their revenue streams during the 2008 financial crisis. Similarly, agile leaders like Abraham Lincoln used their wit and quick thinking to stop the United States of America from disintegrating during the early years. 
Why is learning agility important in leadership?
Learning agility in leadership helps individual get ahead in the game. It also allows individuals to act quickly and take decisions that ensure long-lasting success. Additionally, mental and physical agility add stability to the character, which comes in handy during times of crisis.